OUR PARTNERS
Faith Life / Logos Bible Software

Crosstalk Global and Faith Life / Logos Bible software are partnering together to provide a constellation of 'Master Classes' in biblical preaching in 2015. These courses, which will be taught by CrossTalk Global personnel, include:
Invitation to Biblical Preaching*
Preaching the Stories of Scripture*
Preaching that speaks to women
Preaching to Youth
* Offered in both English and Spanish
These 1-week intensive courses will provide 'hands-on' practical instruction aimed at helping both pastors and laypeople communicate the Bible with excellence. To ensure high quality instruction, each Master Class will be taught by a recognized expert / practitioner and class sizes will be limited to 20.
Unlike traditional education experiences, Master Classes:
do not require prior formal theological education.
are focused on the practice of ministry and are geared to significantly increase ministry effectiveness.
flow out of Mobile Ed courses, so you can learn the content on your own schedule and spend class time learning how to implement it in your ministry context.
are small enough to allow you to interact with their peers, and for your instructor to become a friend and mentor.
will be regionally located, so travel expenses are mitigated.
the one-week (Monday-Friday) format is short enough to easily attend, and long enough to develop useful skills.
will provide meaningful contact with Faithlife / Logos personnel.
CrossTalk Global is proud to partner with Faith Life / Logos Bible Software, and excited about how God may use this partnership to strengthen the church in North America and around the world.
Cecil B. Day Foundation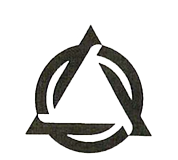 The Cecil B. Day Foundation was founded in 1968 to aid the churches in New England by facilitating the spread of the gospel and creating a stronger Christian influence within the spiritual and business communities.
To this end, the Day Foundation recently announced a new initiative called: The Expository Preaching Enhancement Program. The purpose of this ministry is to encourage deeper development of expository preaching within New England churches.
CrossTalk Global applauds the Day Foundation for this initiative and is pleased to partner with them by providing instruction and expertise. Our prayer is that God would bless this partnership and honor the Day Foundation's imitative by raising up effective biblical communicators across New England.