Faith Life / Logos Bible Software

CrossTalk Global is excited to be partnering with Faith Life / Logos Bible Software to provide quality education in biblical communication to pastors and laypeople across North America.  Faithlife / Logos Bible Software enjoys an international reputation as a high quality company that strengthens the church by providing resources for people to grow in Christ. This passion, together with their emphasis on Scripture, combine to provide an ideal environment for our relationship.
CrossTalk Global wants to encourage and equip biblical communicators in every culture. Faithlife / Logos Bible Software helps us accomplish this goal, while introducing many new people and churches to what CrossTalk Global is doing outside North America.
CrossTalk Global is proud to partner with Faith Life / Logos Bible Software, and excited about how God may use this partnership to strengthen the church in North America and around the world.
Cecil B. Day Foundation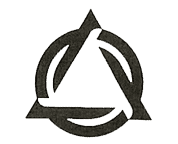 The Cecil B. Day Foundation was founded in 1968 to aid the churches in New England by facilitating the spread of the gospel and creating a stronger Christian influence within the spiritual and business communities.
To this end, the Day Foundation recently announced a new initiative called: The Expository Preaching Enhancement Program. The purpose of this ministry is to encourage deeper development of expository preaching within New England churches.
CrossTalk Global applauds the Day Foundation for this initiative and is pleased to partner with them by providing instruction and expertise to raise up effective biblical communicators across New England.
Zondervan

For more than 80 years, Zondervan has delivered transformational Christian experiences through its bestselling Bibles, books, curriculum, academic resources and digital products.   CrossTalk Global is partnering with Zondervan to help equip the church understand and effectively communicate biblical narratives.
Cooperative Outreach of India

Cooperative Outreach of India's work began in Ladakh and Kashmir where several outreach clinics, livestock development projects and leadership training programs were initiated.  Their focus is on the most vulnerable groups in society which include children, youth, and the disadvantaged. CrossTalk Global is pleased to work with a highly reputable, established indigenous organization to help us ensure that training biblical communicators has the maximum for both local pastors and their culture.