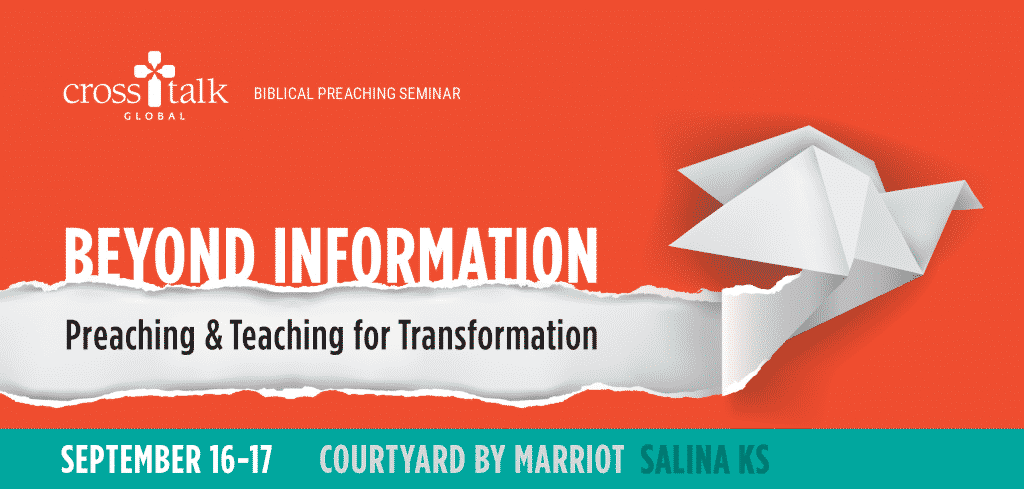 ---
Come learn how to transform lives by creating messages that reflect the shifting genres of gospel literature.
This Sunday, millions of people will attend a local church. Some will be dedicated followers of Jesus Christ, while others will simply be curious. All of them will come to hear God's voice.
When the local pastor opens the Bible, everyone will look up with anticipation. They have come to hear God's word. They want their pastor to open the Bible and say what God has said. They are hungry for a clear, powerful message that speaks to their lives.
This seminar will help you preach THAT message.
Beyond Information… Preaching & Teaching for Transformation is a seminar that reveals the power of using the shape of a biblical passage to determine the shape of the sermon. When you say what God says in Scripture, the way that God said it, you can release the full power of God's Word.
Using the gospel of Luke as a guide, you will discover how Luke changed the world through his strategic use of narratives, parables, and teachings. But you will also learn how you, by echoing his strategies, can change lives today.
---