"To be honest, I would not have sought out this trip on my own. ... But when Kent asked if I would consider coming along, I had an overwhelming sense that I was being called to Vietnam by God the Holy Spirit.
My father is a veteran from the Vietnam War. Growing up I only had a vague sense of what my father experienced, but I knew it wasn't positive ... The mere mention of the country invokes painful memories for my father. And yet, here I am, training men and women to become effective Bible communicators. He was asked to bring a gun. I was asked to bring the Gospel of Jesus Christ.
And not only the training, but the encouragement that Cross Talk Global brings to these pastors and teachers is needed. Day after day I heard from pastors who experienced persecution because of the Name of the Jesus. ... Even in the midst of persecution, the pastors still minister. They faithfully shepherd the flock entrusted to them by their Lord with whatever resources they have. Which are often not much at all.
Many of the pastors expressed gratitude that Kent Edwards, Blayne Banting, and myself had come to equip them ... CrossTalk ... "could transform all of Vietnam." I have felt an incredible sense of honor to serve the Church in Vietnam."
- Nathan Norman
Click here to download Nathan's complete report.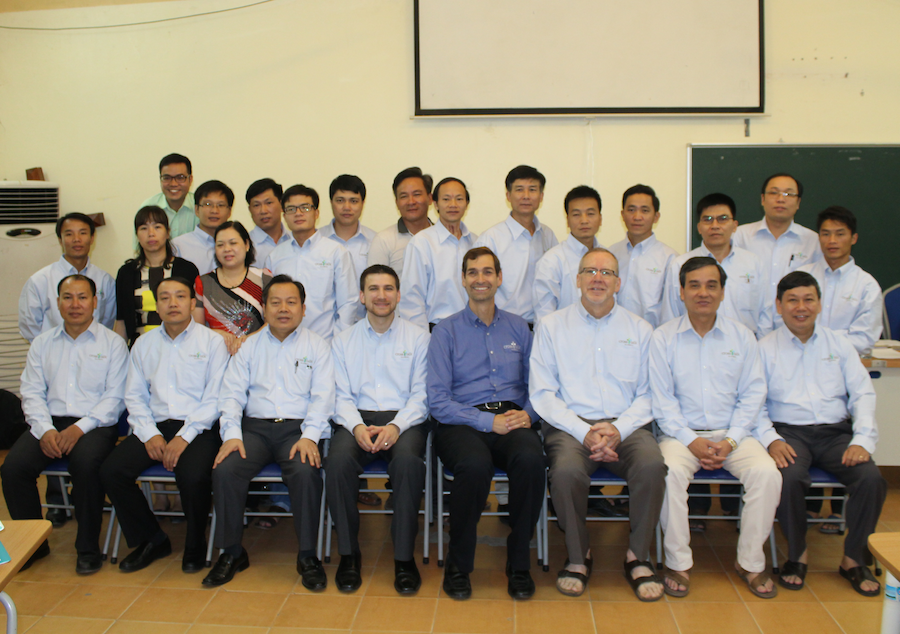 1st Vietnam Cohort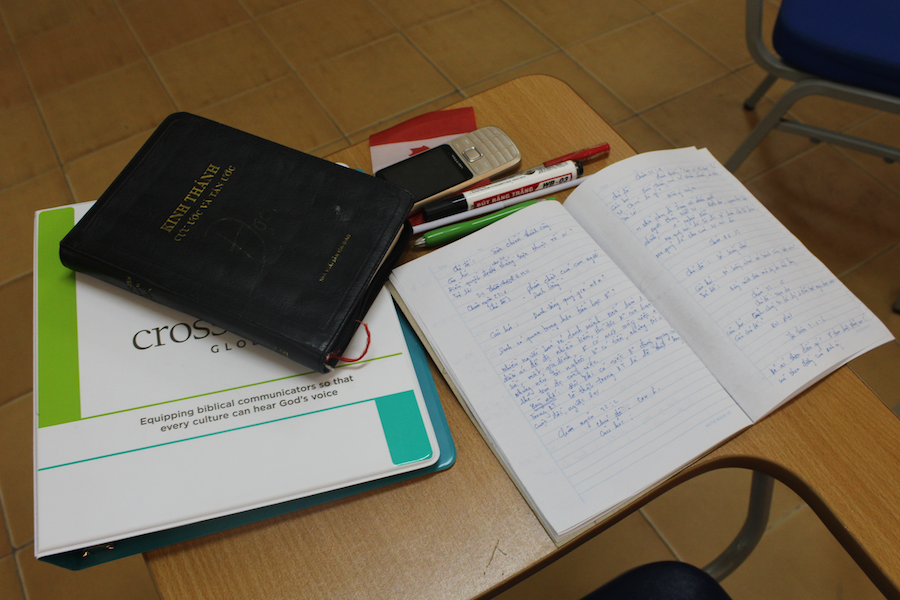 Study Aids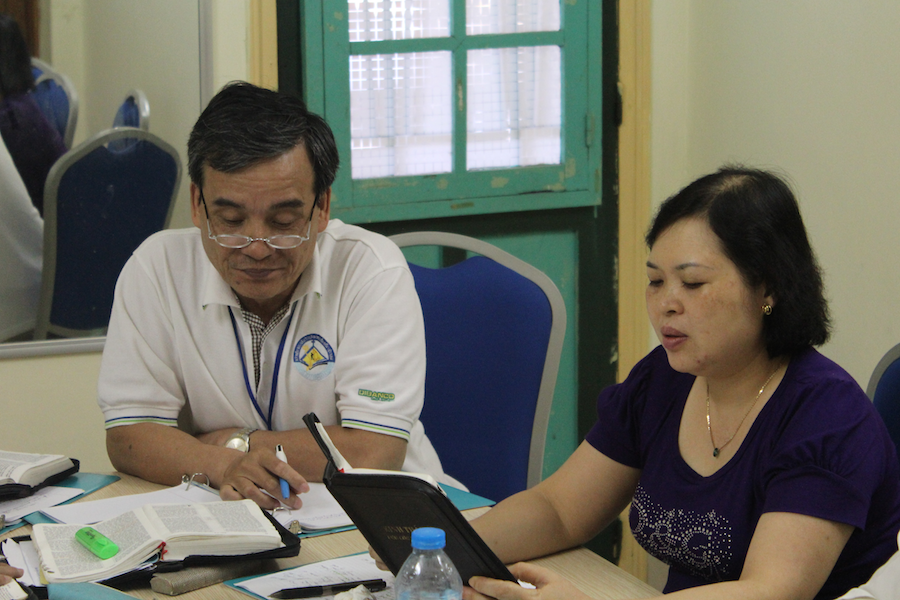 Studying God's Word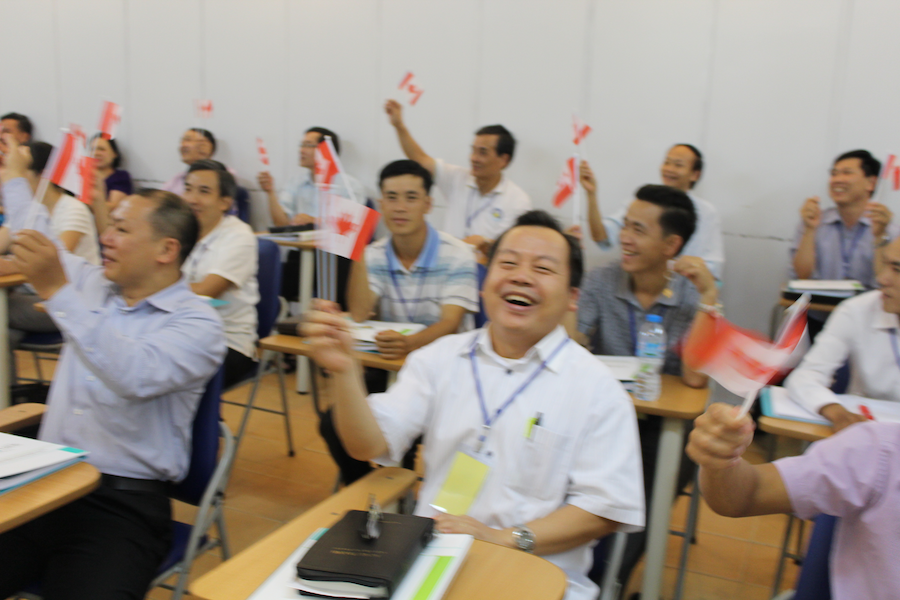 Canada Day in Class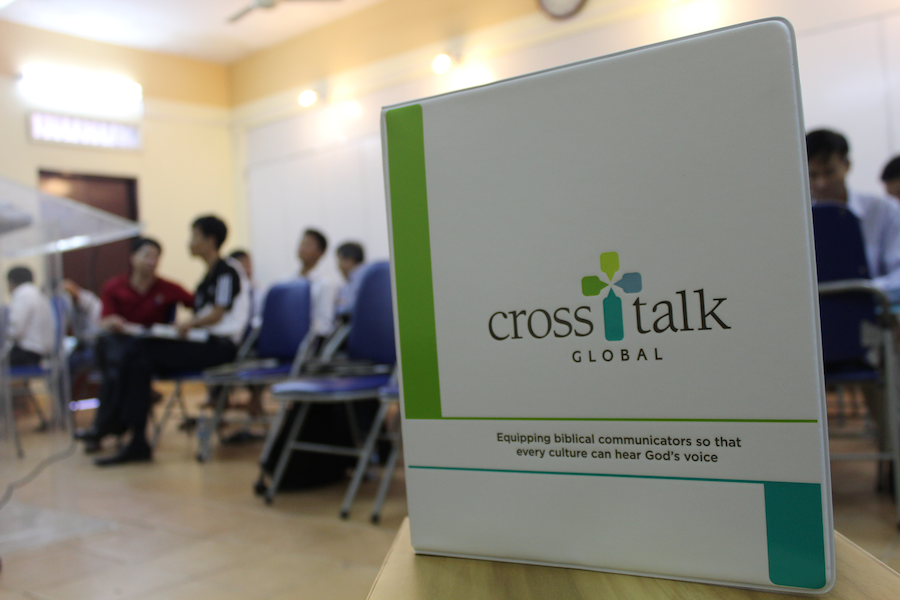 New Binders for New Students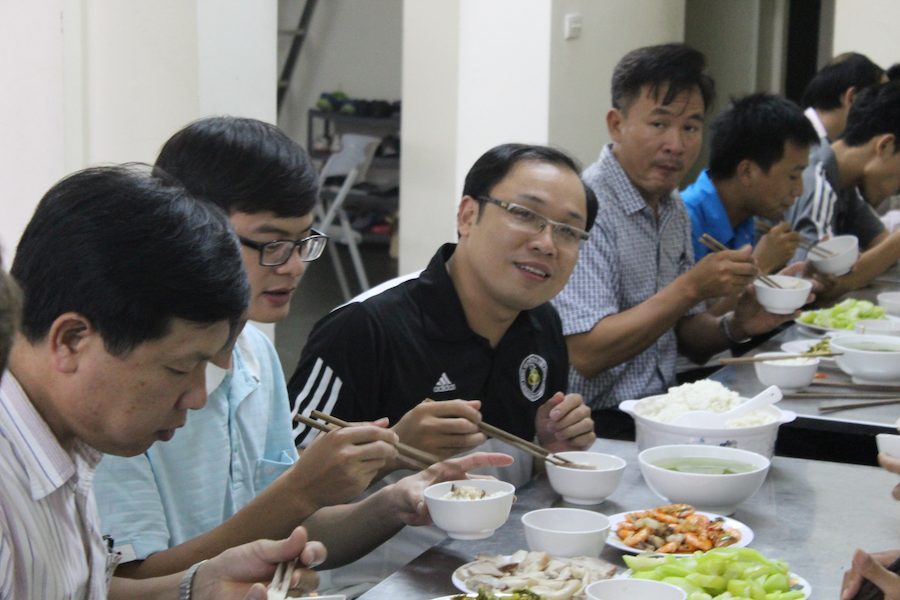 Lunchtime Together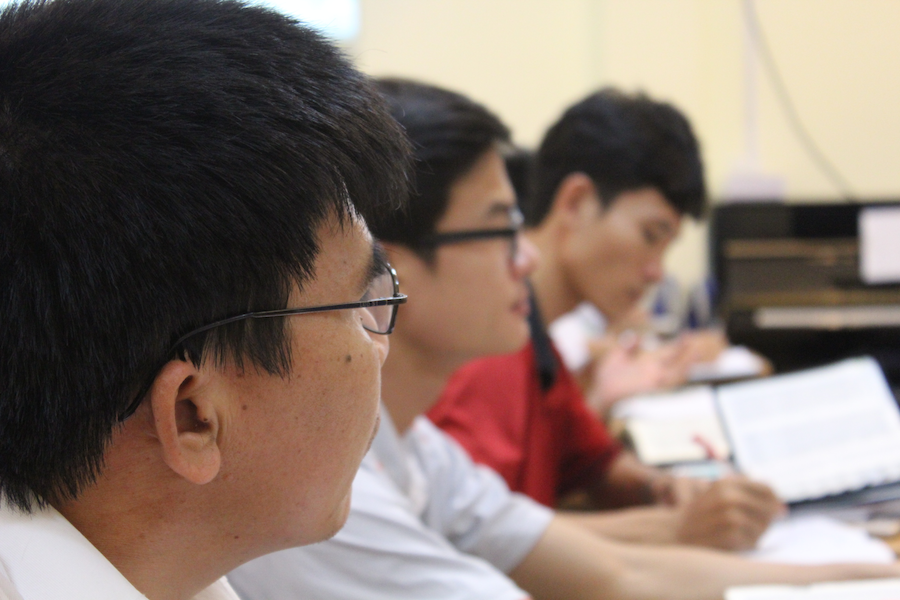 Learning New Concepts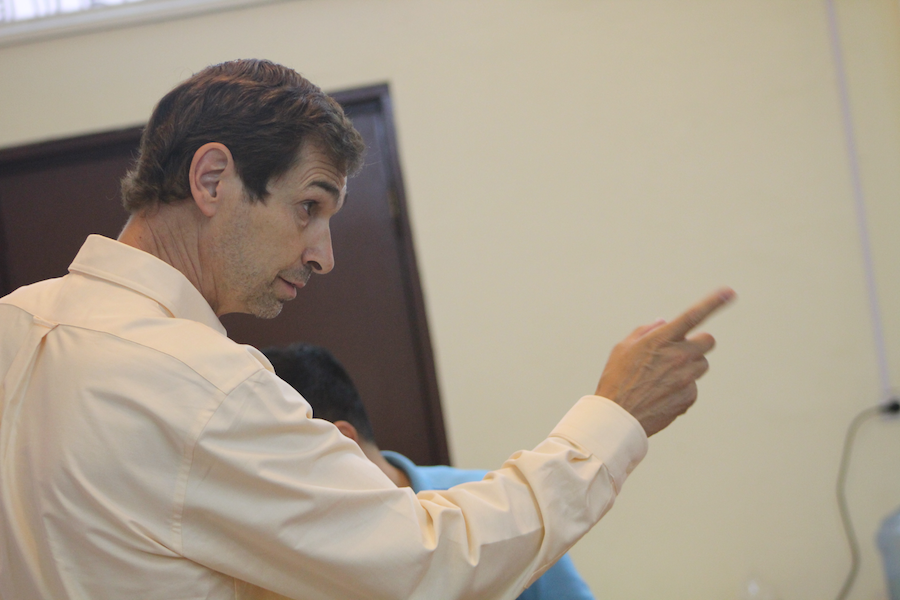 Instruction from Dr. Kent Edwards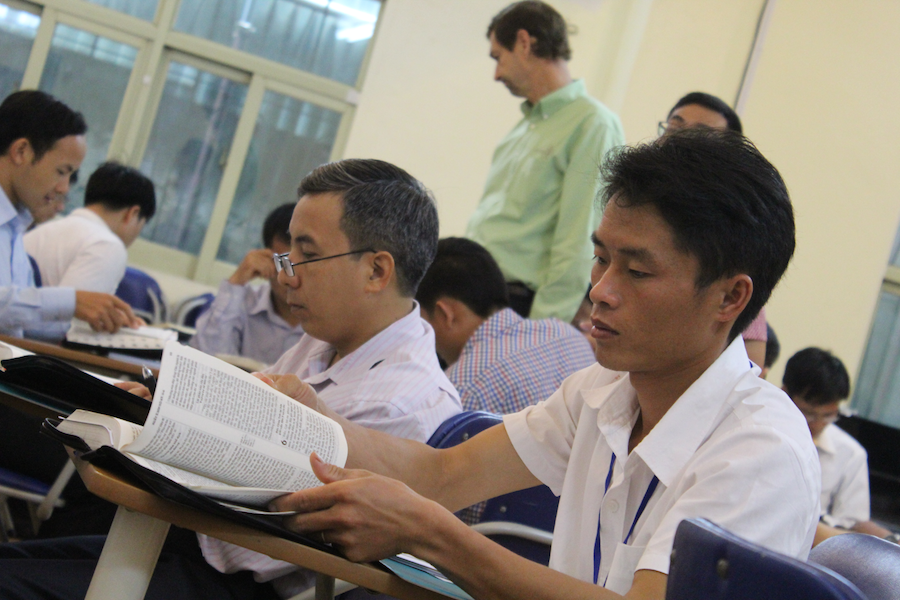 Digging into the Word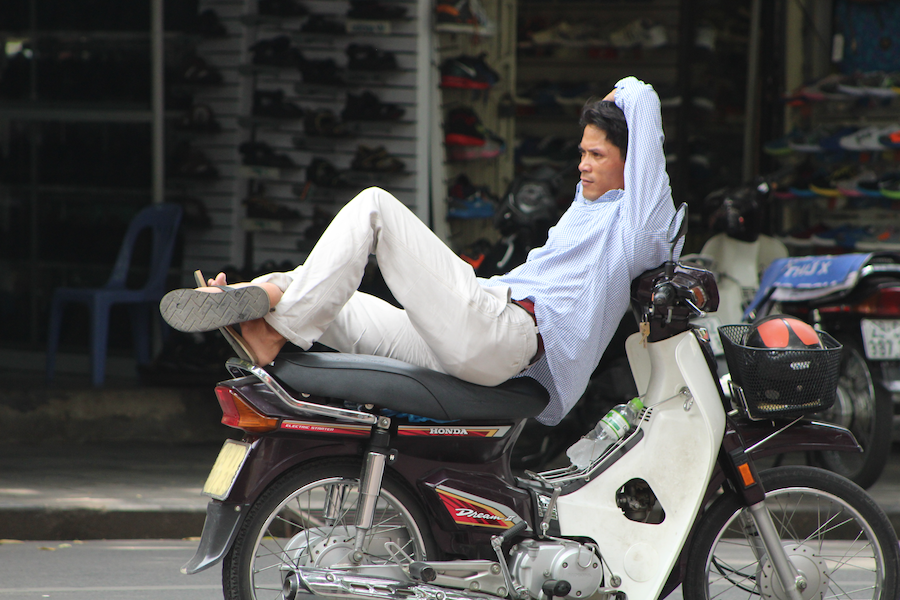 One of the Many Uses of the Scooter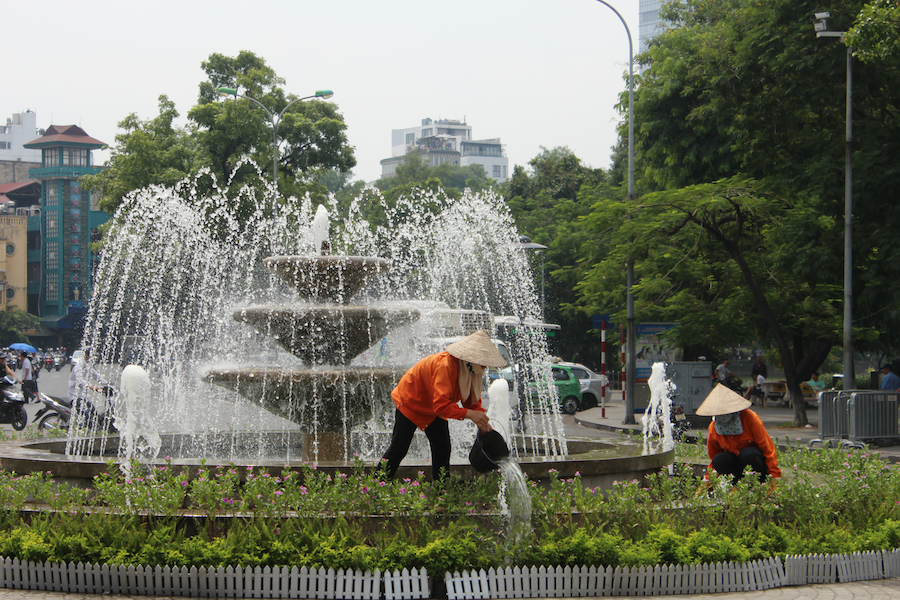 Park Maintenance Workers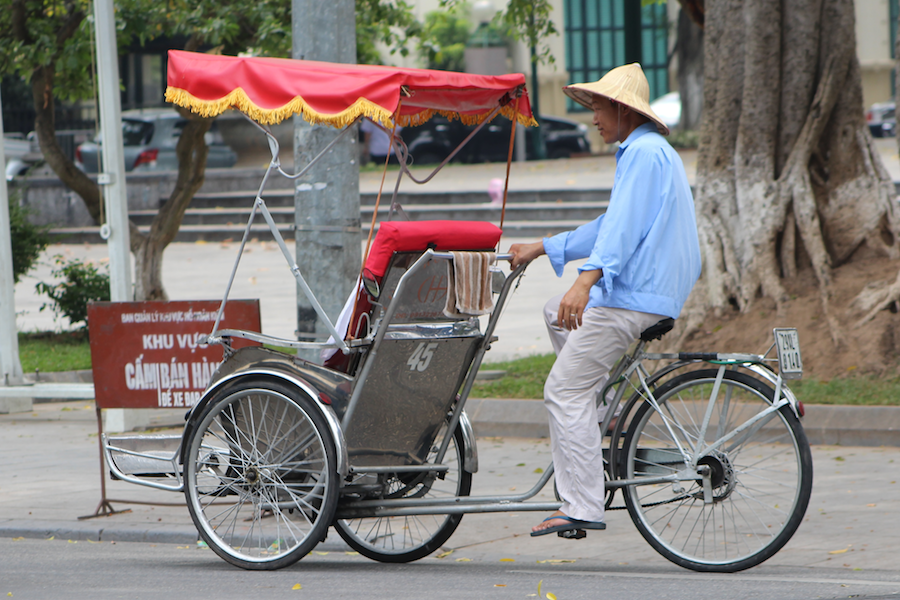 Hanoi Taxi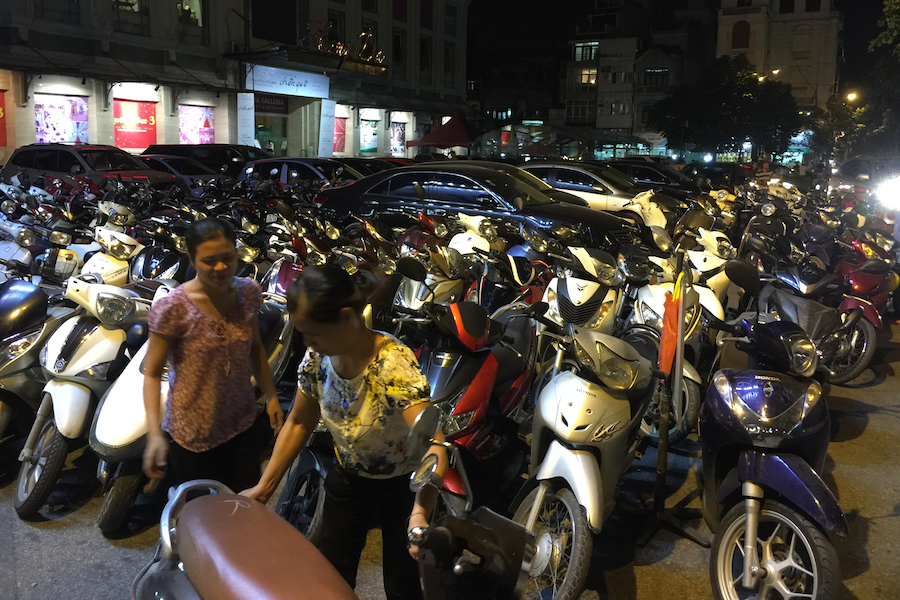 Public Parking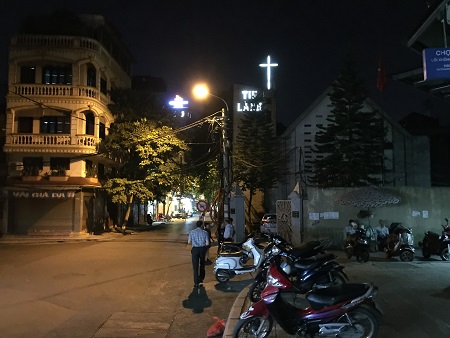 Light in a Dark City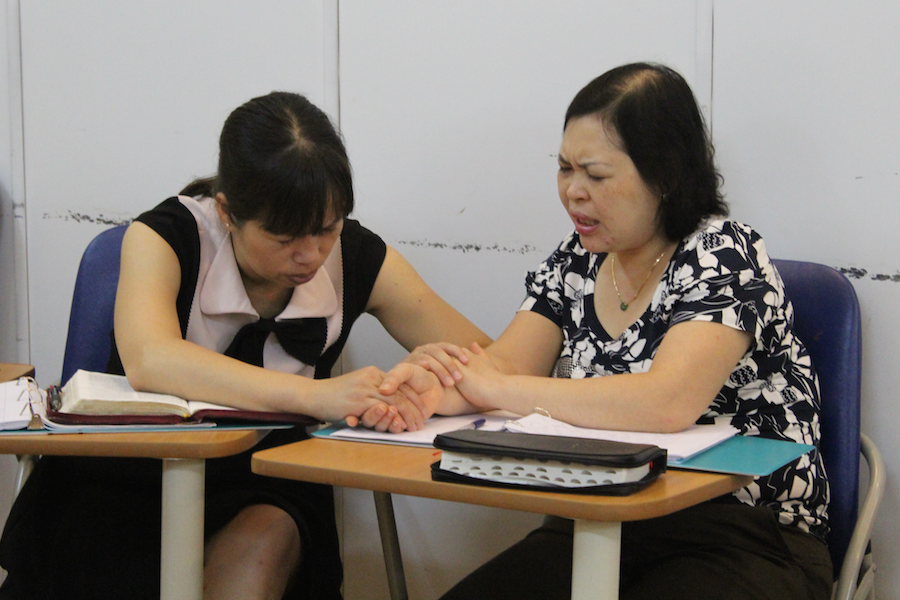 Praying Together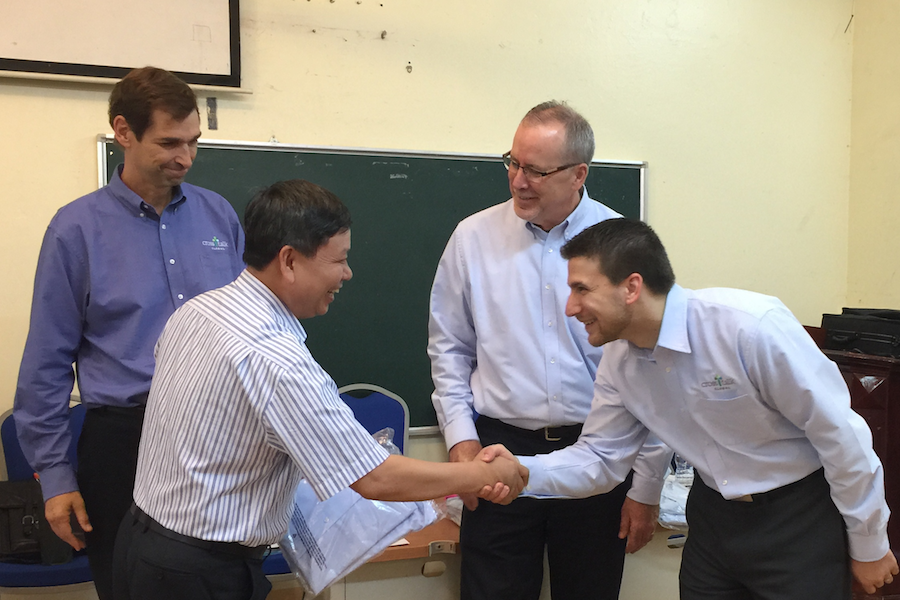 Nathan Norman Congratulates Students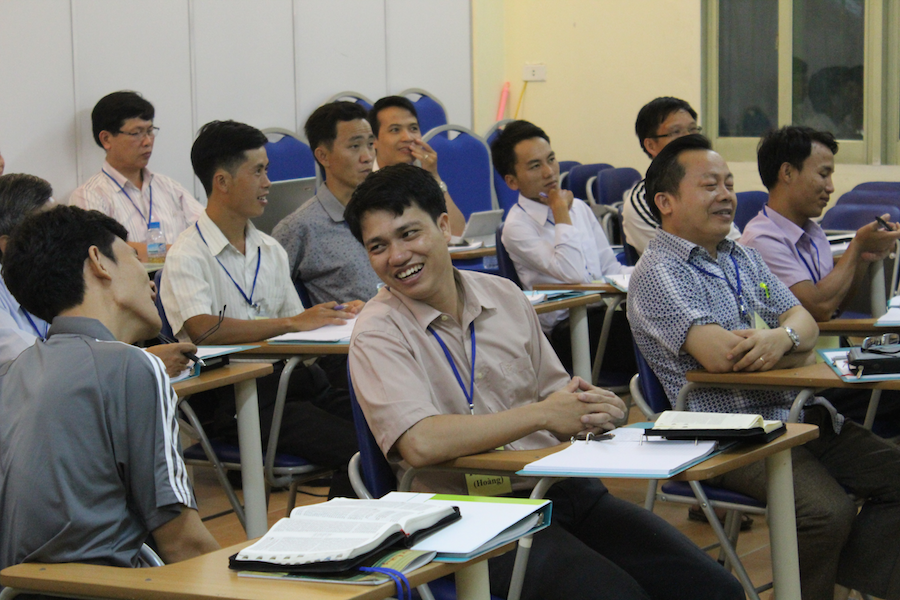 Learning Begins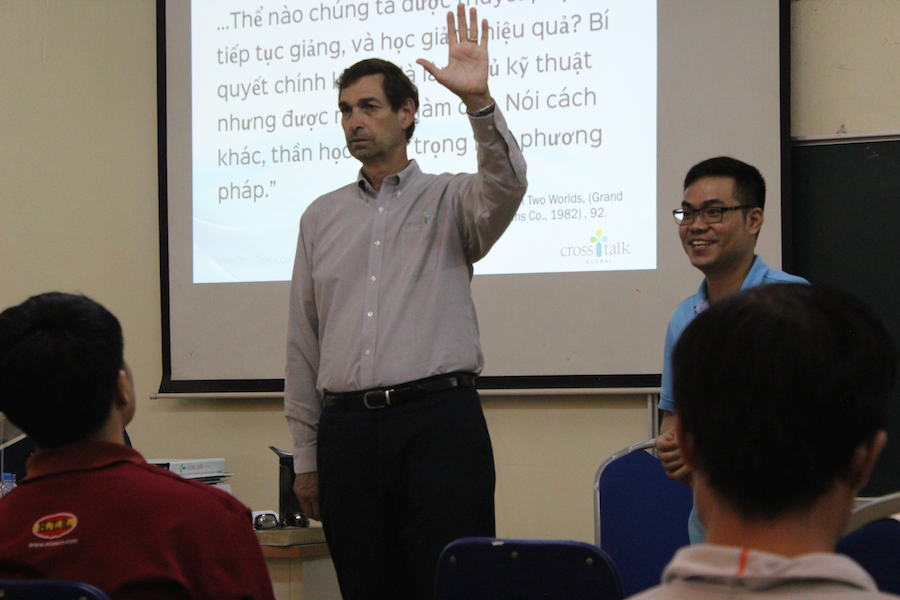 Instruction using Translated Materials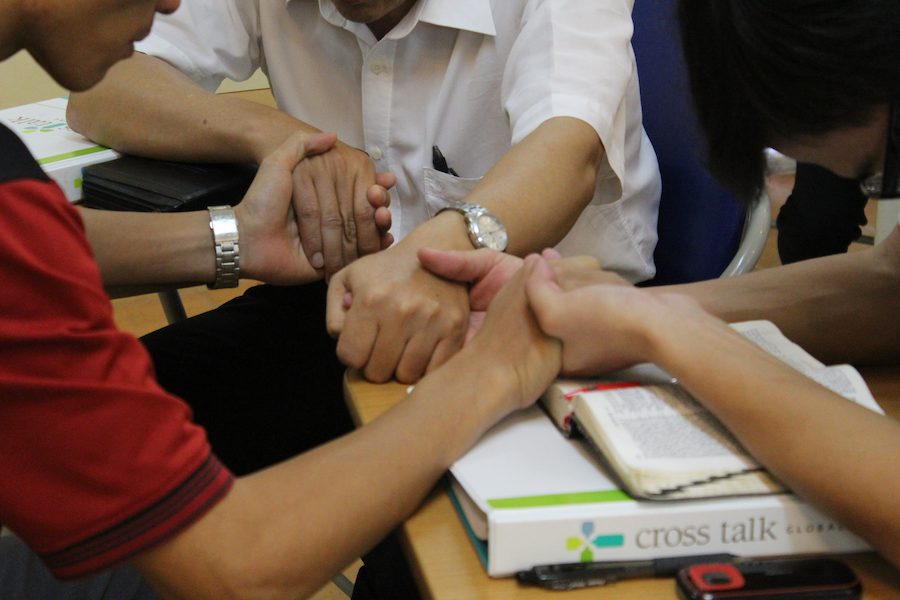 Students Joined in Prayer

New Beginnings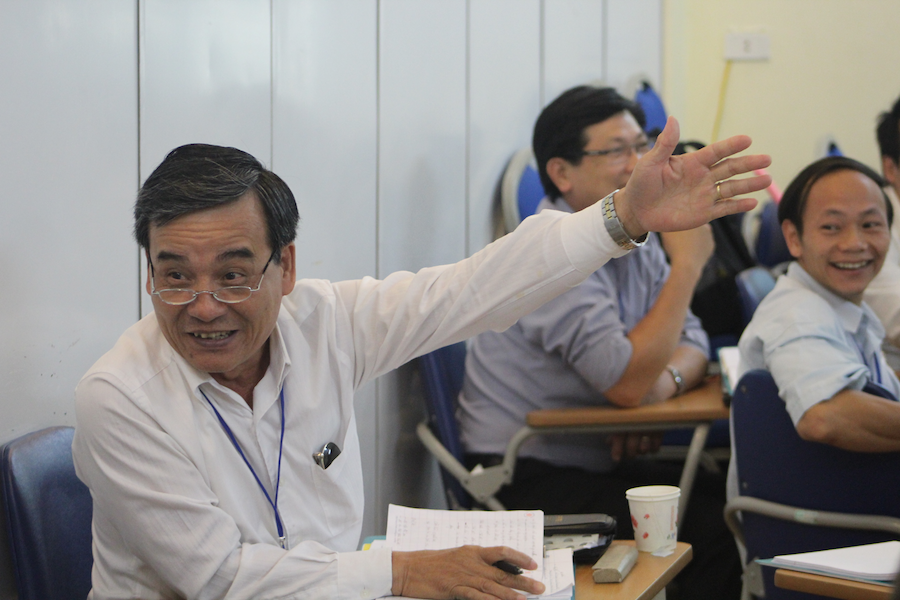 I was Right!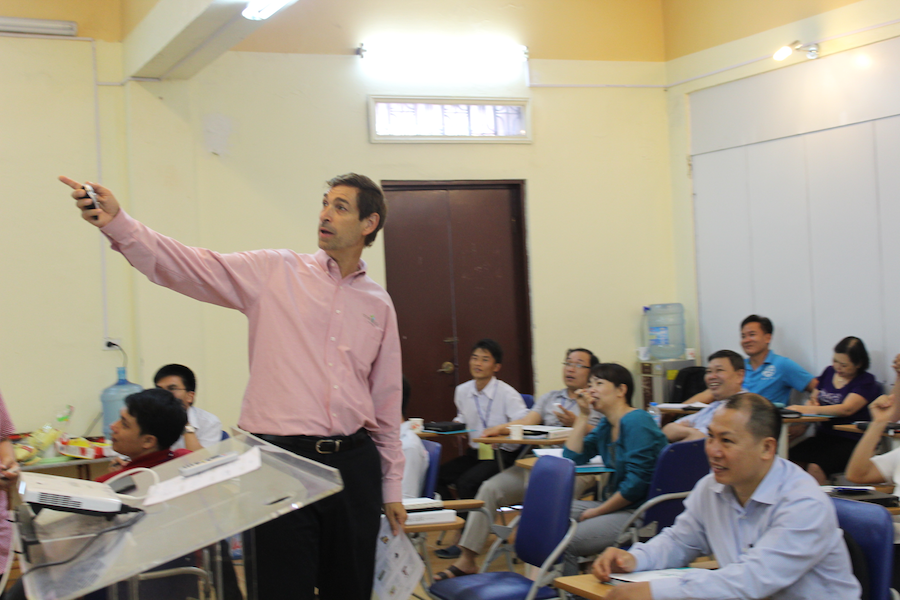 Dr. Kent Edwards Teaching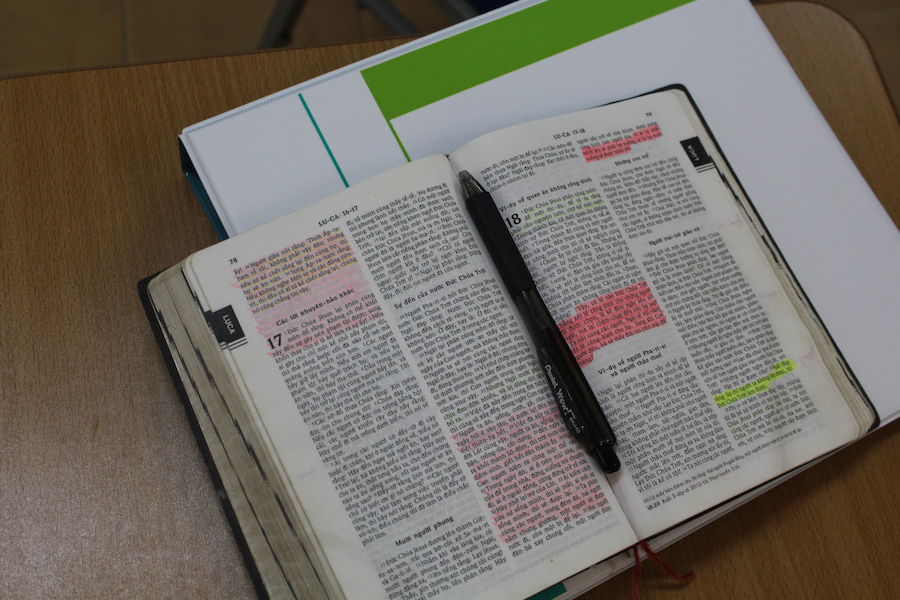 Taking the Bible Seriously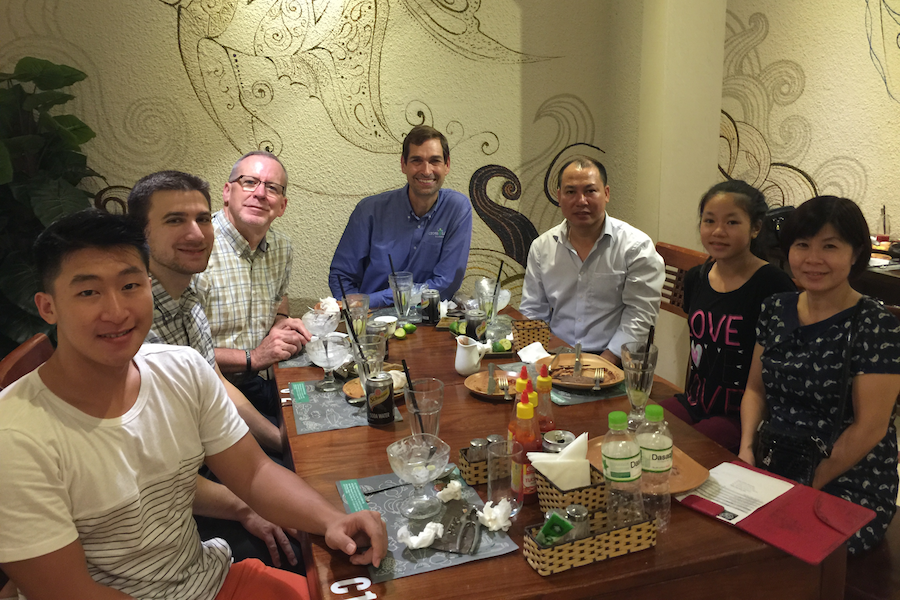 Dinner with Manh Nguyen & Family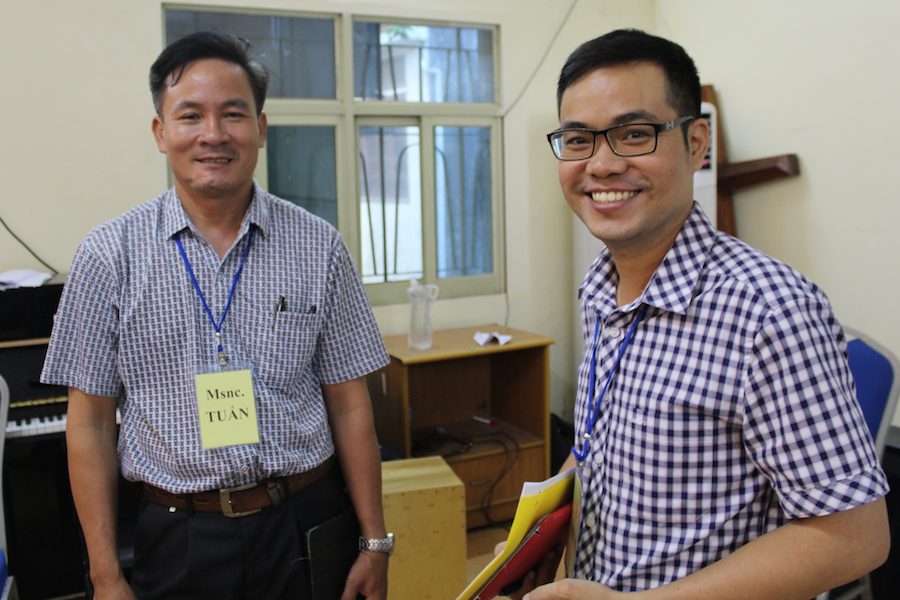 Excited to Learn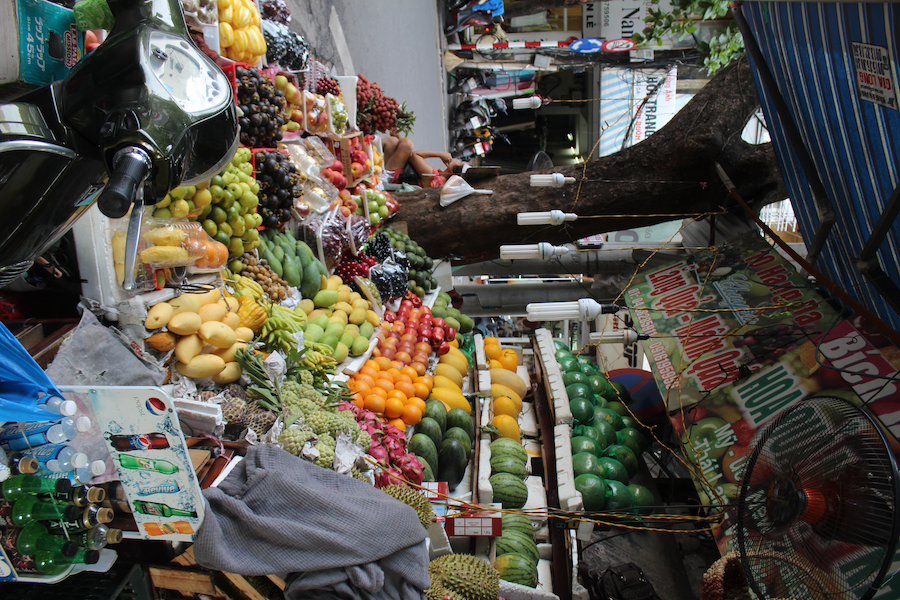 Fruit Market Near the Compound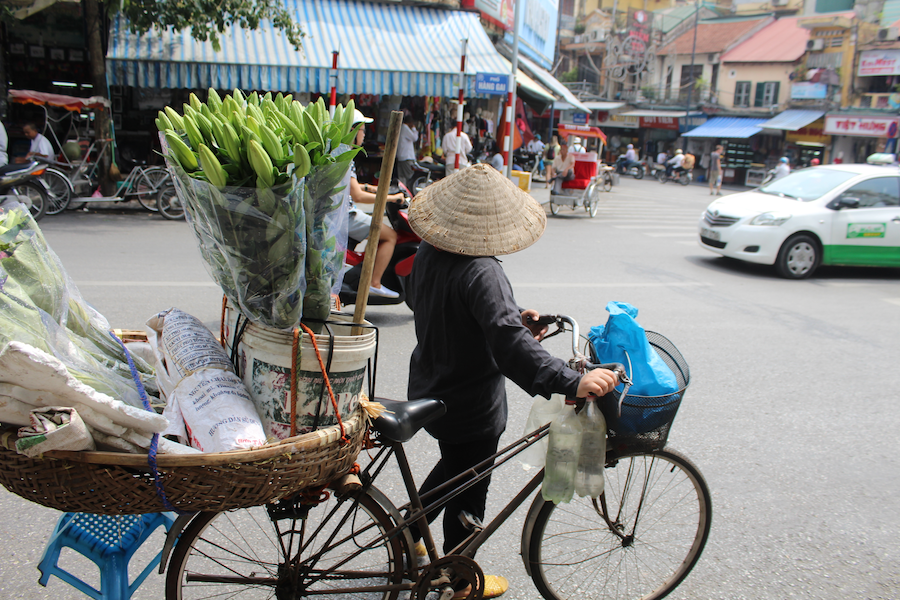 Mobile Flower Market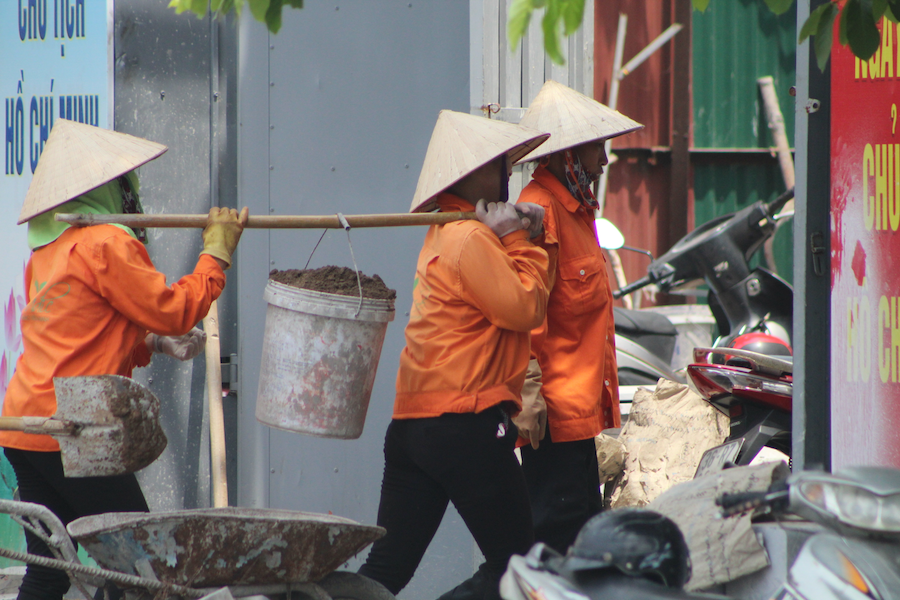 Human Earth Movers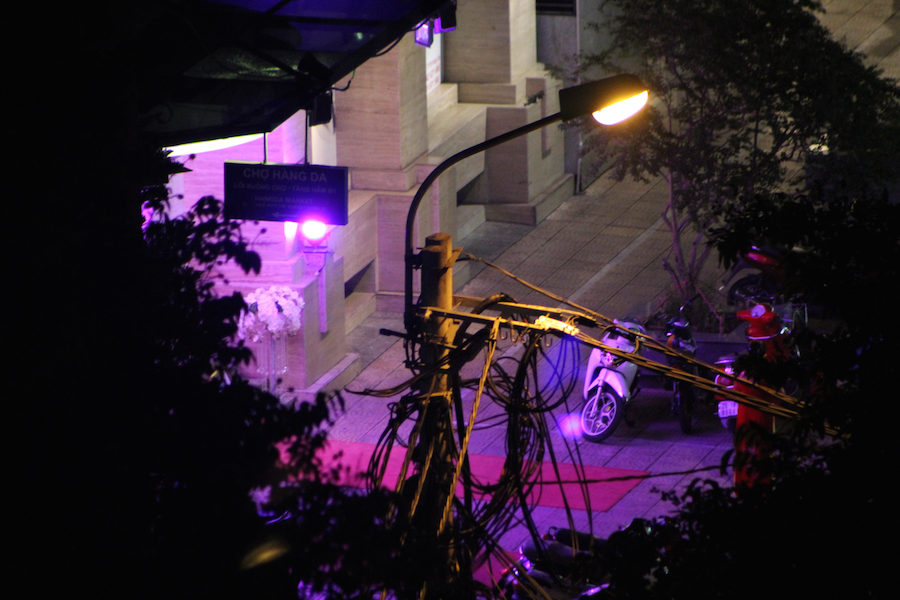 Night Light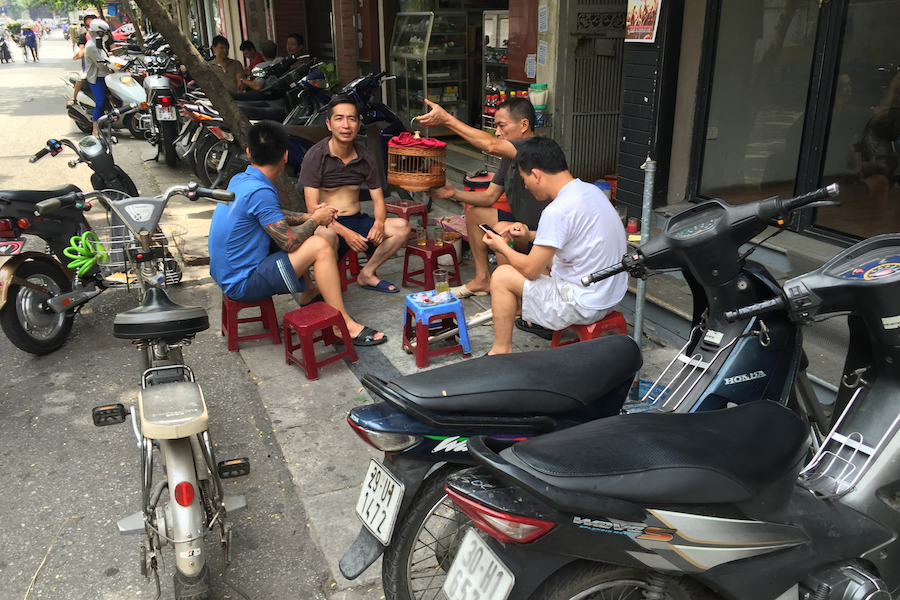 Just Hanging Out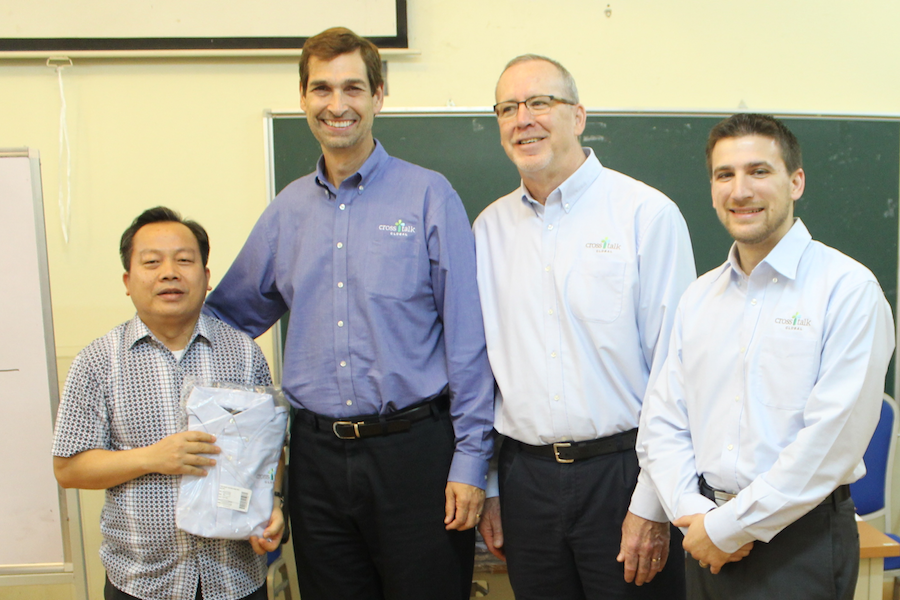 Welcoming Bui Van San, VP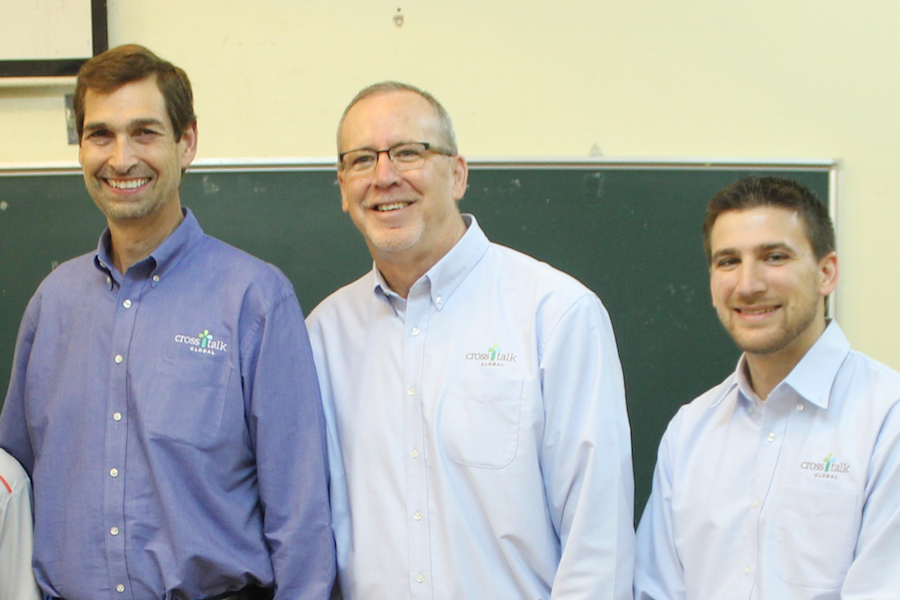 Our Instructors: Kent Edwards, Blayne Banting, & Nathan Norman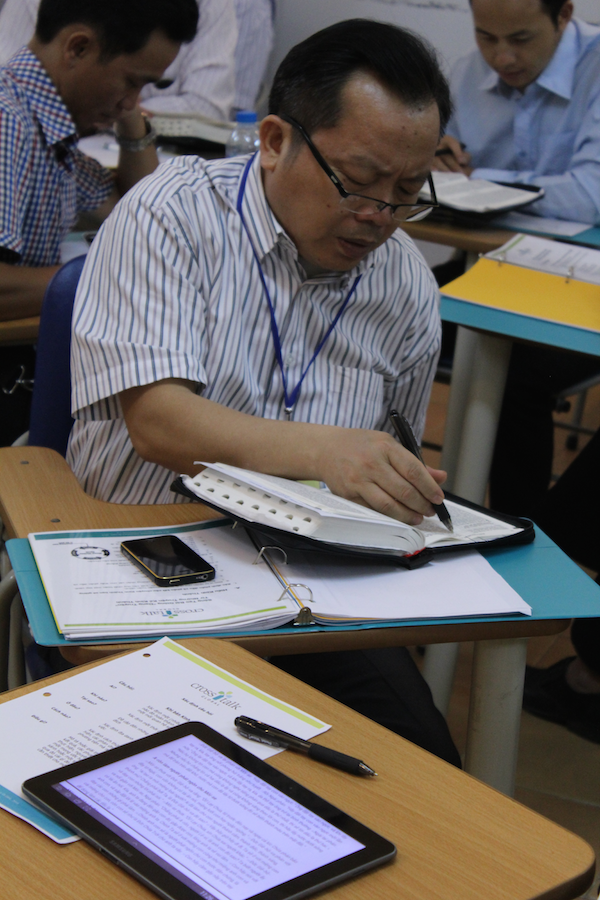 Motivated Students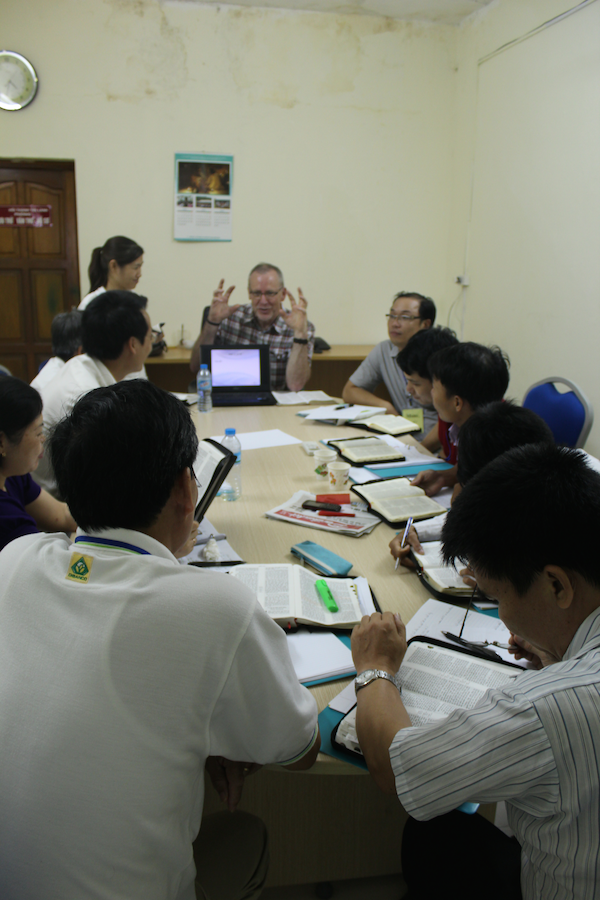 Blayne Working with Breakout Group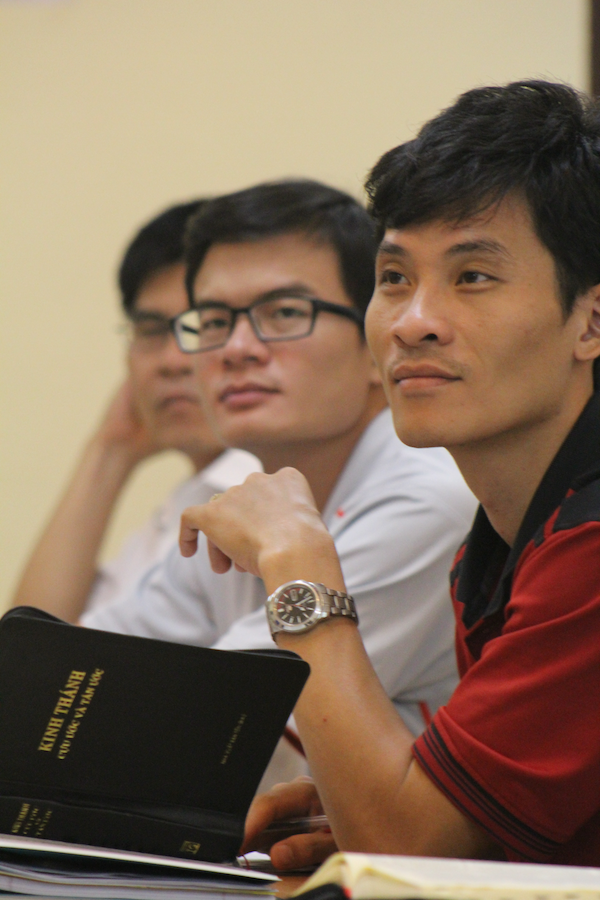 The Next Generation of Preachers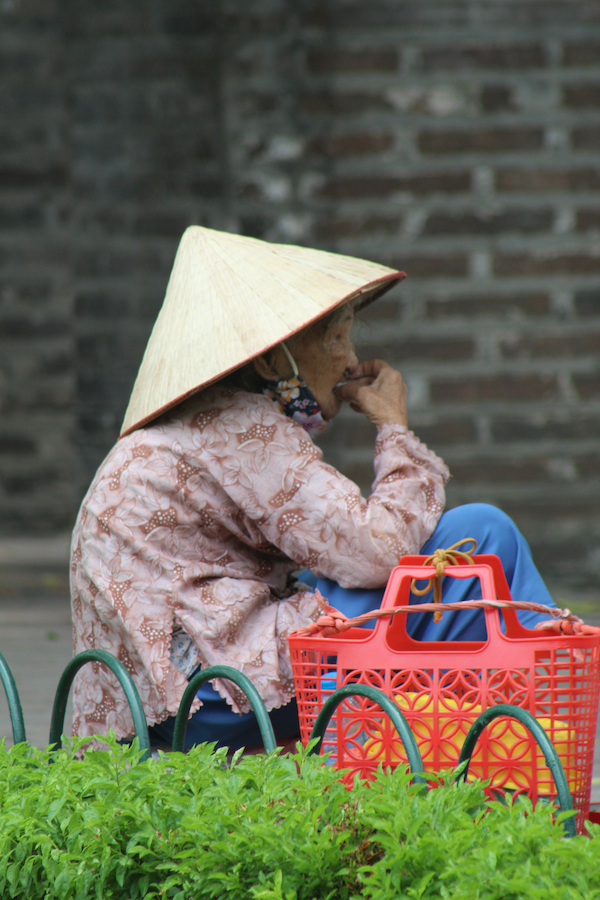 People Need the Lord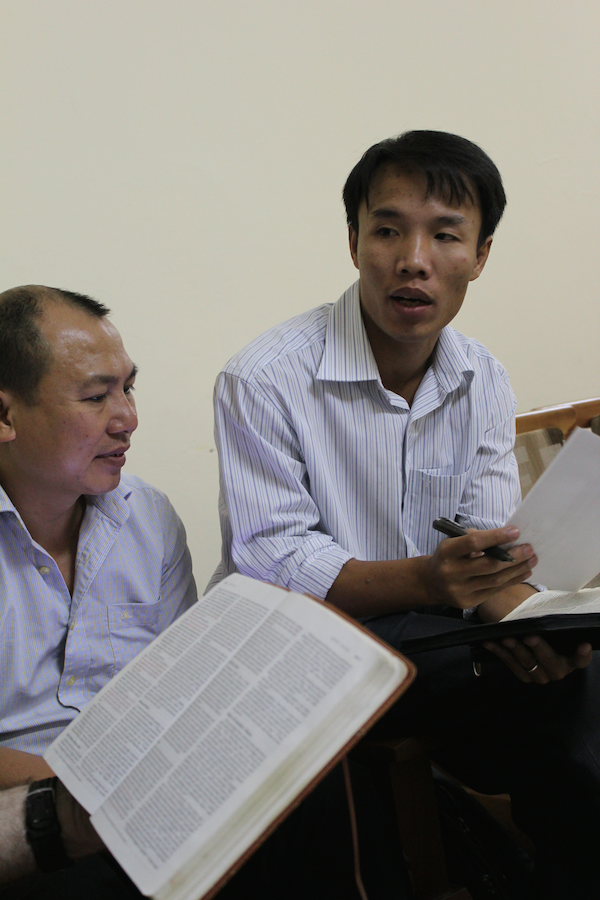 Collaborative Learning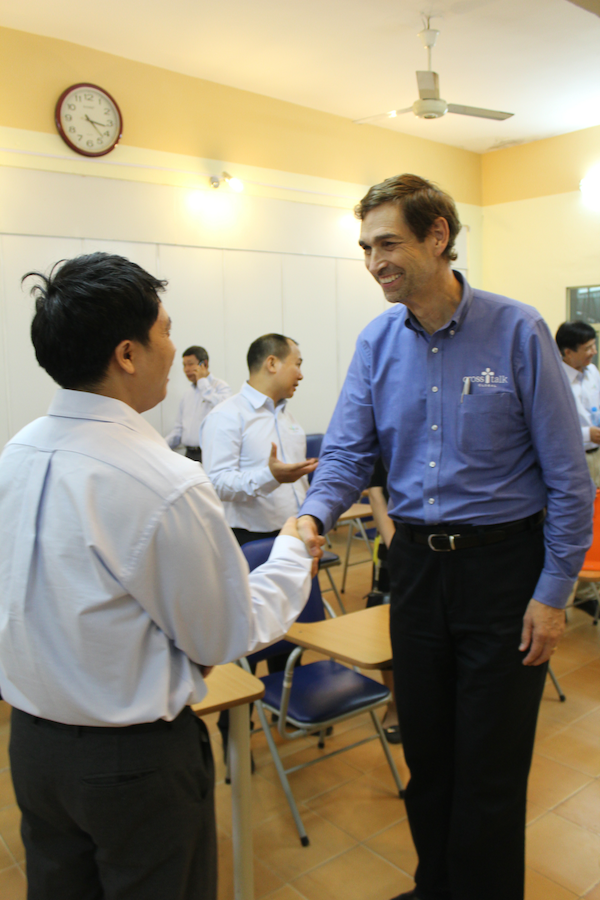 Welcome to the CrossTalk Family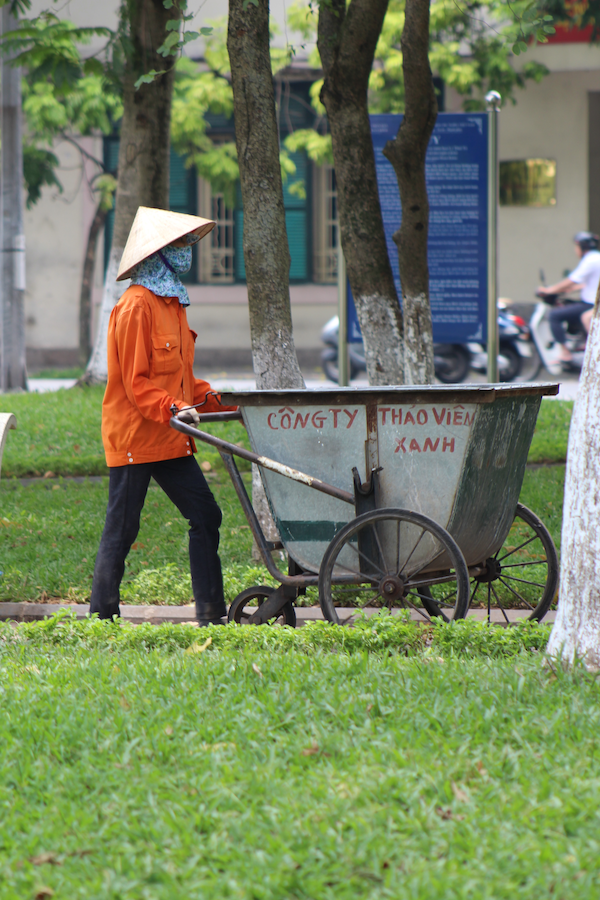 Sanitation Engineer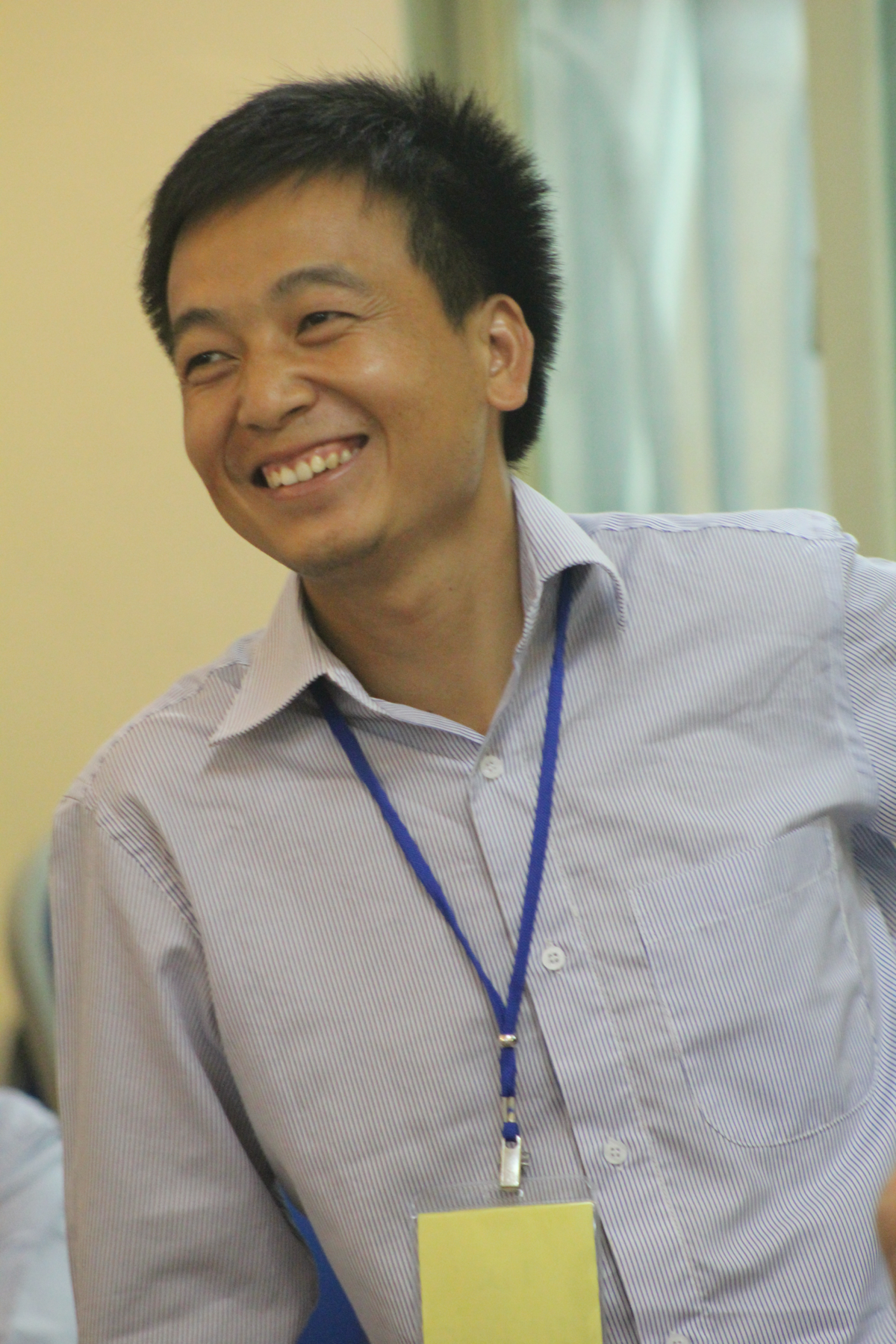 Having Fun

Blayne Provides Personalized Instruction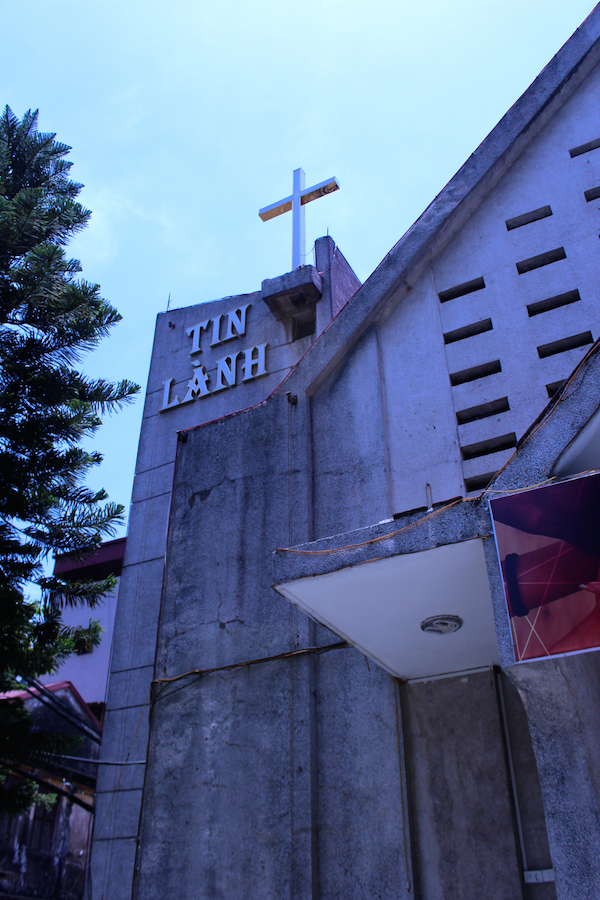 Vietnamese Church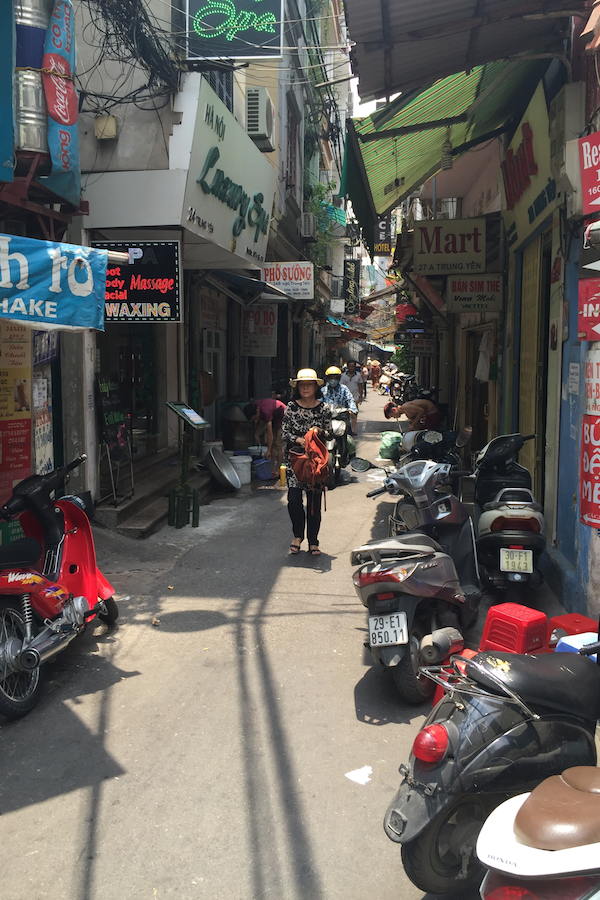 Shopping in Hanoi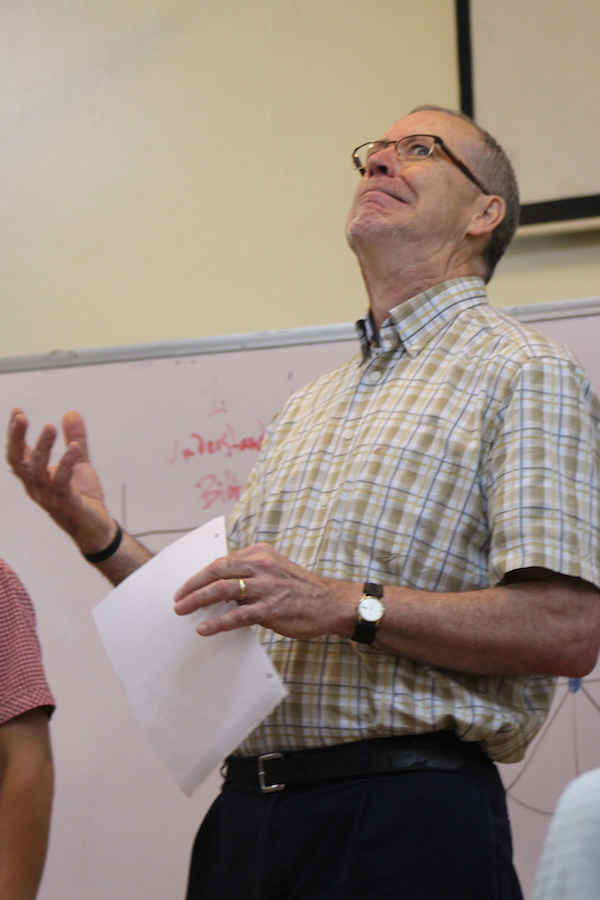 Blayne Experiences a Frustrating Moment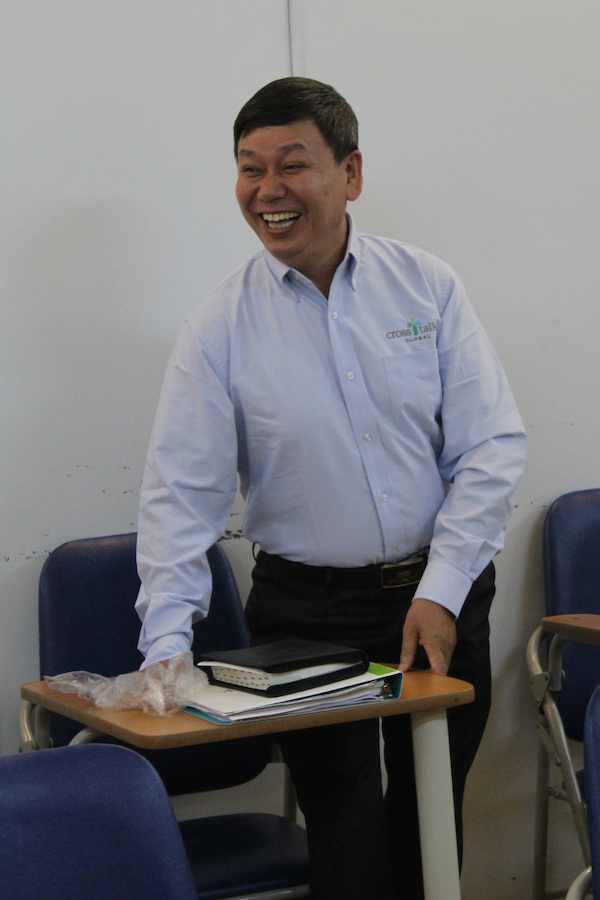 Sporting His New CrossTalk Shirt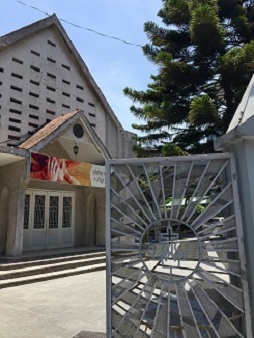 Compound - notice C&MA logo on gate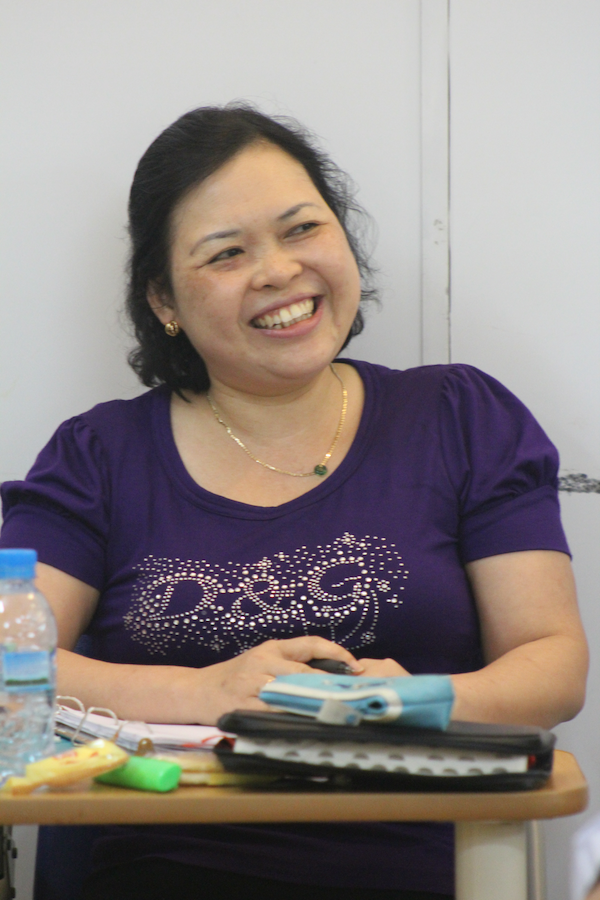 Enjoying the Class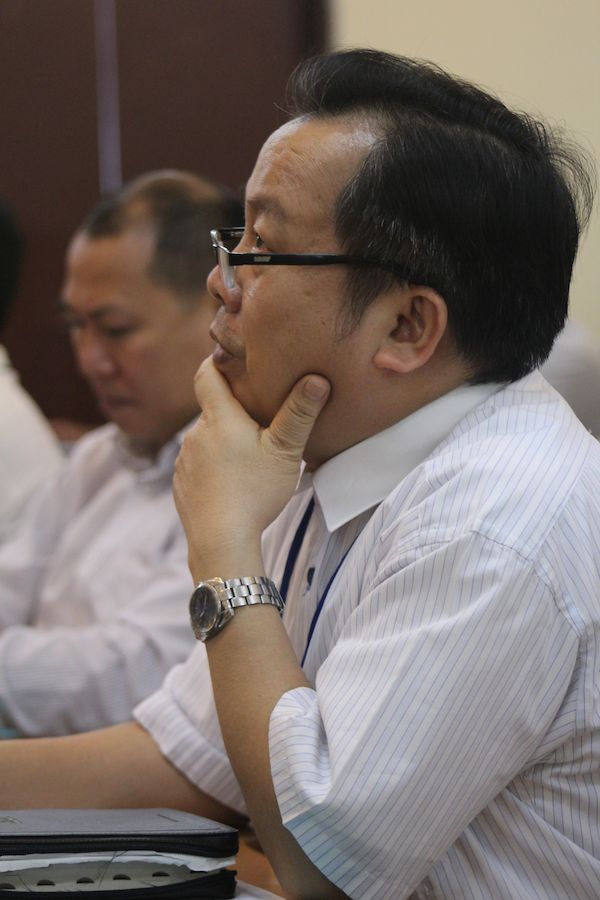 Preaching Requires Thinking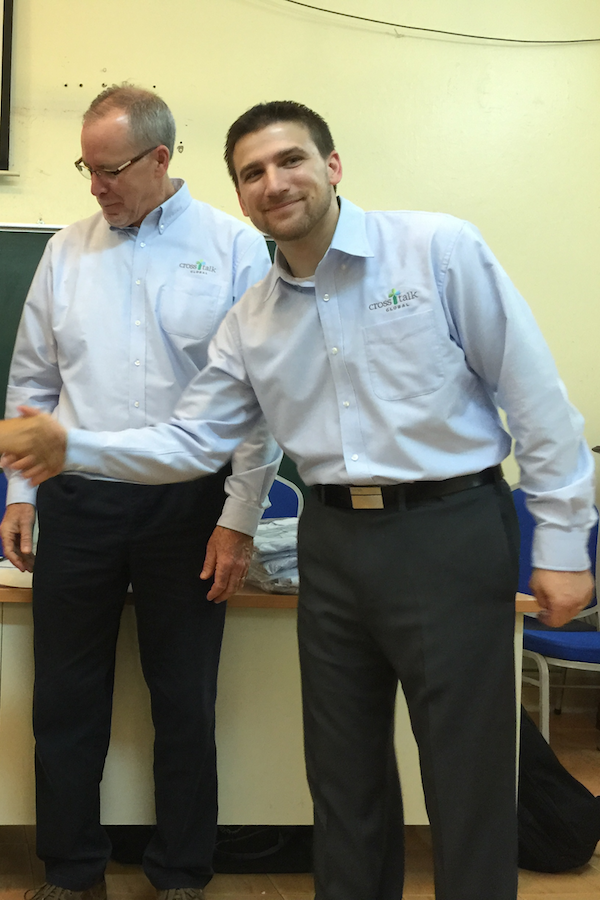 Nathan Norman & Blayne Banting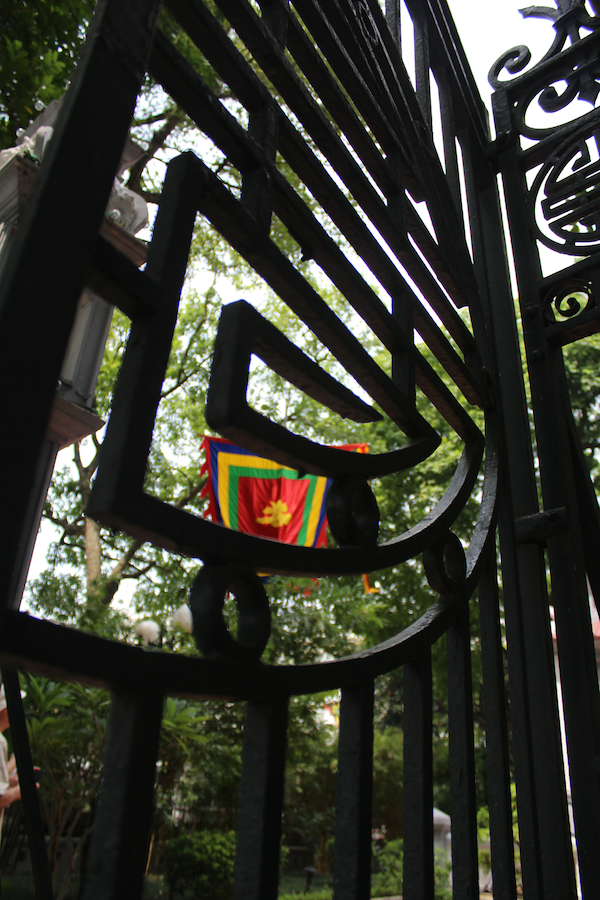 Rich History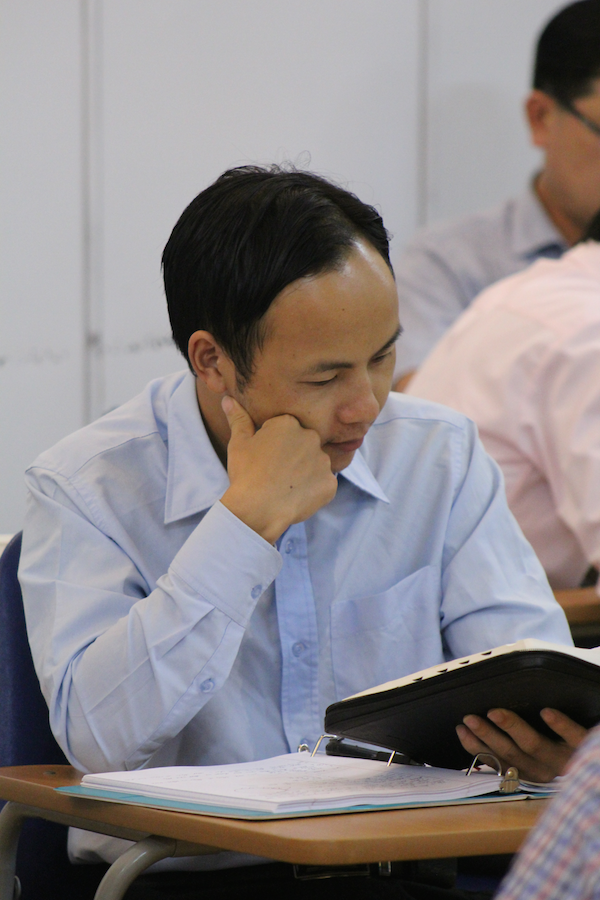 Studying the Scriptures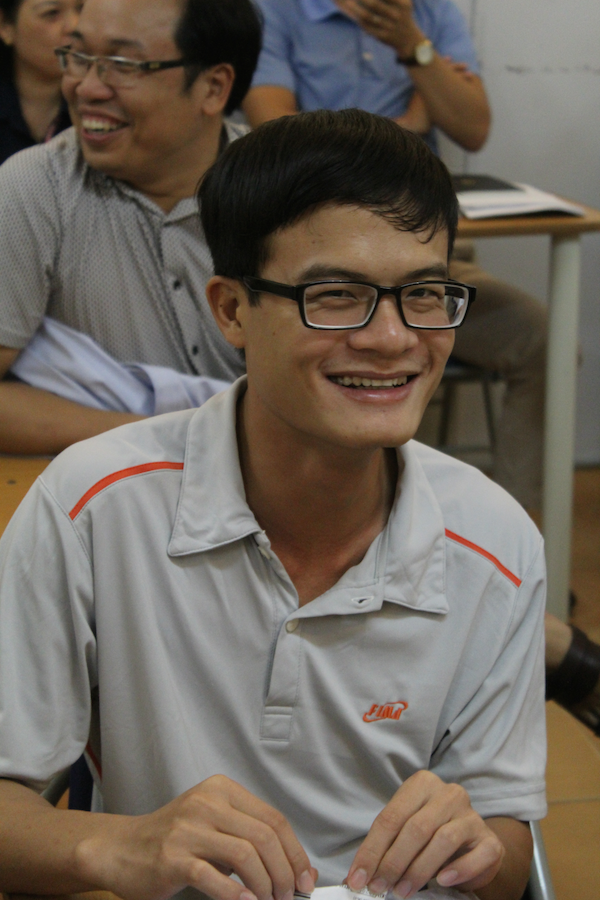 Eager to Learn

Vietnam Flag

Click here to find out more about supporting CrossTalk Global and our ministry in Vietnam.