MEETING THE GLOBAL NEED FOR PASTORAL TRAINING
"Did you know that only 5% of all pastoral leaders presently in ministry have received training? This means that as many as 2 million pastors around the world are ministering without the training, skills, and relationships necessary to flourish in sustained ministry."

Lausanne Global Analysis
September 2015 Vol. 4 Issue 5
---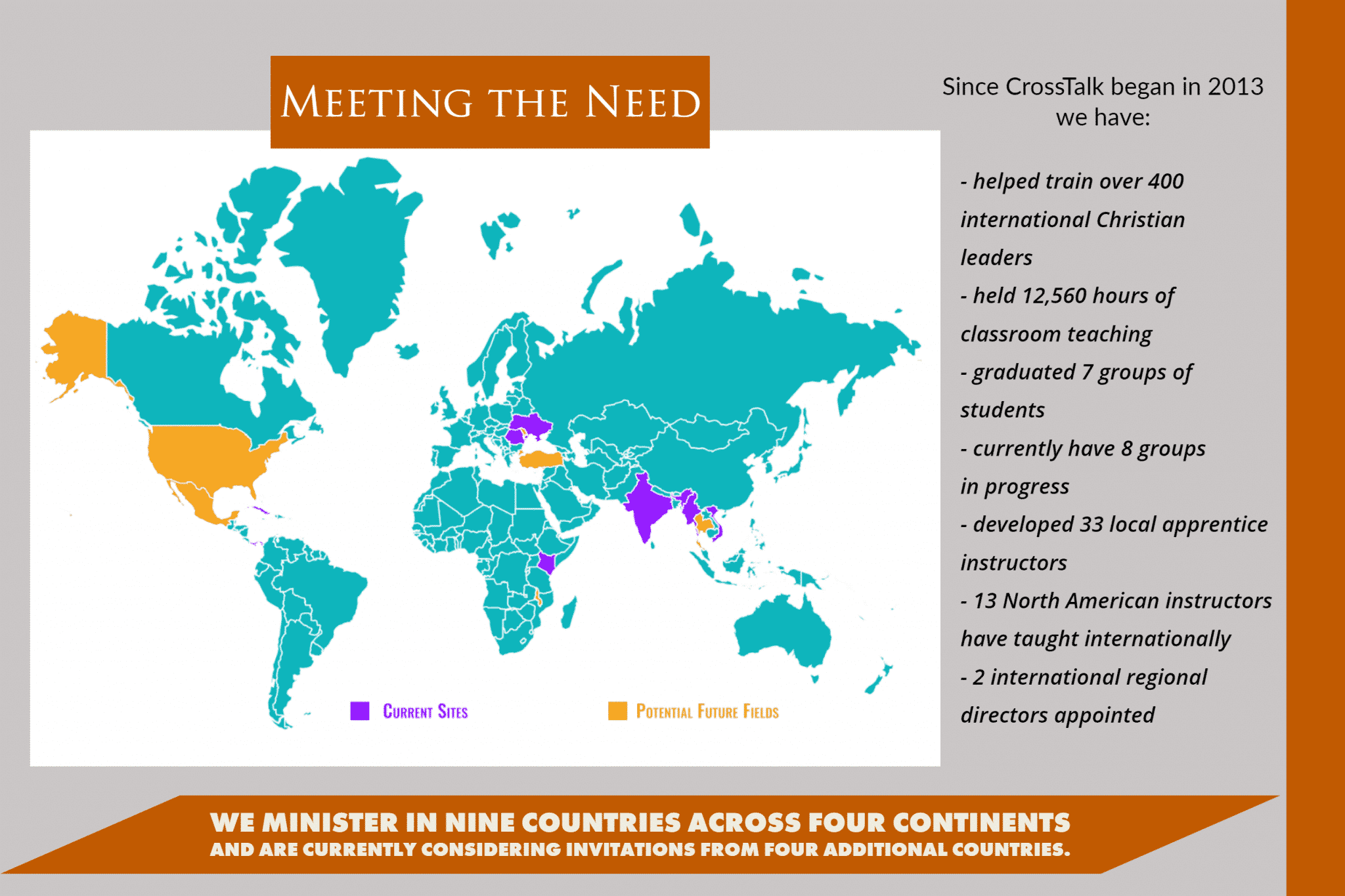 ---
CROSSTALK GLOBAL IS TRANSFORMING THE WORLD BY EQUIPPING GOD'S PEOPLE TO COMMUNICATE HIS WORD.
CrossTalk works with the 95% of church leaders around the world who lack the resources, qualifications and finances for traditional pastoral education. CrossTalk's innovative educational strategy makes it possible for every person God has called into the ministry to develop the skills necessary for their churches to thrive.
We help the 95% under-served by traditional educational organizations and methodologies.
---
CROSSTALK GLOBAL IS ONE OF THE BEST KINGDOM INVESTMENTS YOU CAN MAKE!
---