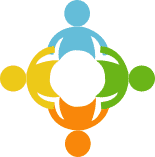 OUR GOAL
The goal of CrossTalk Global is to 'equip biblical communicators, so that every culture can hear God's voice." We are not a seminary and do not offer academic degrees. We provide cultures across the globe with competent practitioners who are equipped to provide the biblical communication so desperately… read more.

OUR BELIEFS AND CONVICTIONS
CrossTalk is an evangelical mission that holds to the deity of Jesus Christ, the inerrancy of Scripture and subscribes to the Lausanne Covenant. Read more!

OUR STRATEGY
How can we train so many people, so effectively? Because of our unique five-pronged approach. Discover them!

OUR RESULTS
Don't just take our word for it. Hear what our students are saying  about the difference that CrossTalk Global is making in their lives! Amazing things happen!