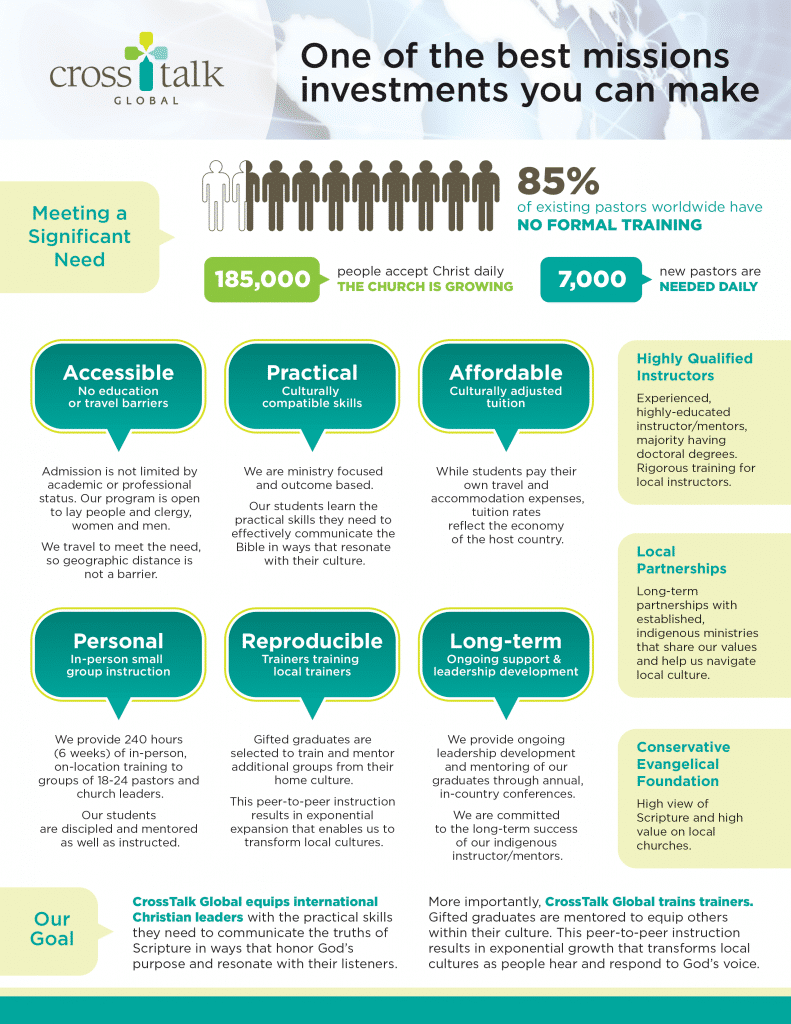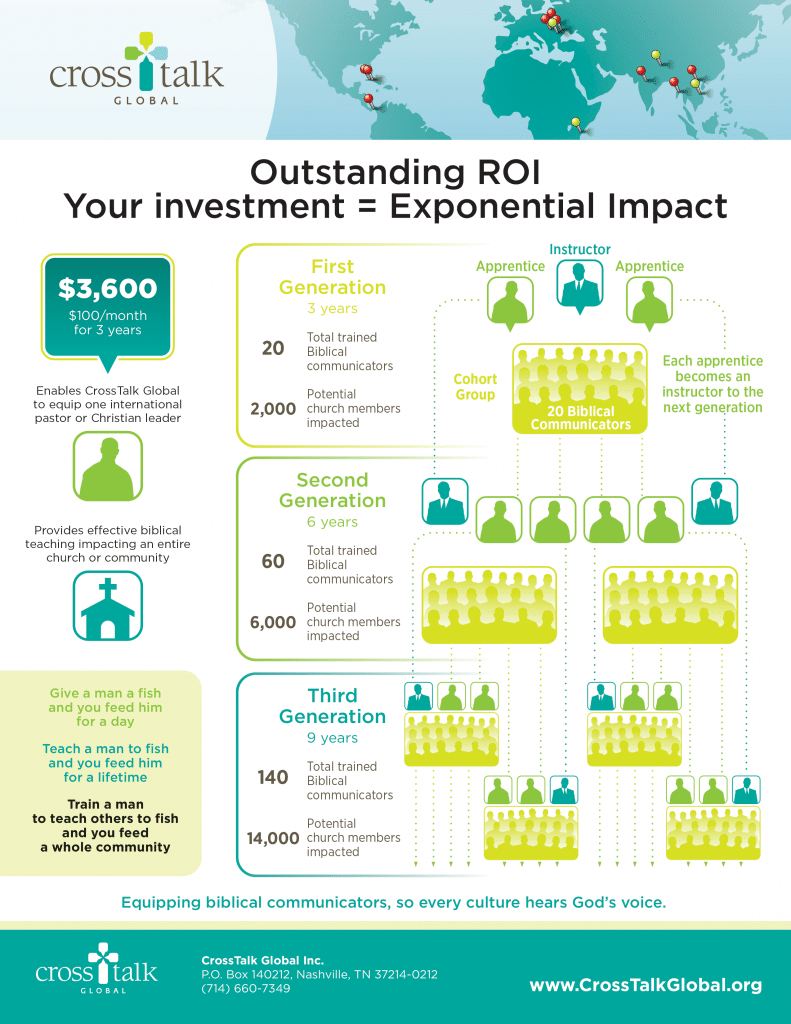 HOW DOES IT WORK?

We've created a 5-pronged approach that provides:
1.  A PROVEN ADULT EDUCATIONAL MODEL
Like Jesus, we teach our students in small groups (12-20) that meet 2 weeks each year for three years. Since these cohort groups stay together and study with the same mentor for all three years, the learning is truly transformational.
2. ACCESSIBLE EDUCATION
CrossTalk places no educational, professional or financial barriers in the way of people who want to become effective biblical communicators. Our entrance requirements include character, intelligence, leadership and teaching ability. Our program is open to clergy, laypeople, men and women. While students are required to pay their way, tuition rates reflect the economy of the host culture.
3. CULTURALLY SENSITIVE COMMUNICATION
God wrote the Bible to resonate with the cultures of the people who received it. We use our considerable expertise to follow God's example. We equip our students to communicate the truths of Scripture in ways that honor God's purpose and resonate with the local culture.
4. TRAINERS TRAINING TRAINERS
Gifted graduates from the CrossTalk program are engaged to mentor additional cohorts of 12-20 people from their home culture. This peer-to-peer instruction results in a geometric expansion and enables CrossTalk to transform local cultures.
5. LONG-TERM SUPPORT
CrossTalk maintains a presence in the regions where we minister. This includes annual conferences where local trainers are encouraged, re-equipped, re-certified and supported. We know that our trainers are critical to our long-term success and we are committed to helping them succeed.