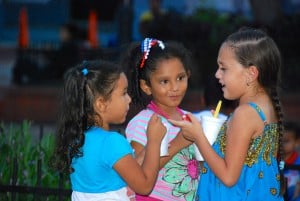 CrossTalk Global believes that God's Word should be heard in every culture. We are a trans-denominational evangelical organization that enjoys working with a wide variety of organizations and cultures. Our ambition is to equip gifted, godly biblical communicators wherever they are needed.
At the same time, however, we desire to be good stewards of our resources. CrossTalk carefully evaluates the invitations we receive and always conducts an on-site investigation to examine factors such as:
the size of the target culture
the receptiveness of the local culture
the openness of the local government
the percentage of in-country costs that will be covered in-country
opportunities to partner with established in-culture evangelical organizations that will provide:

an invitation to work in their region
help with understanding the local culture
cooperation with other evangelical organizations
assistance with identifying and recruiting the best students
CrossTalk Global is currently working in or having serious conversations with cultures on five continents. We are committed to carefully stewarding the resources God entrusts to us and using them to transform the world with God's powerful Word!
To see what CrossTalk Global offers and requires of a culture, click here to download our Partnership Agreement.
Before we agree to partner with an organization or group, a "field trip" to your site will be conducted to get to know you, your prospective students, and your culture. In some situations, "field trips" include a 2-4 day "Taste of CrossTalk" preaching seminar that is open to any number of interested pastors and laypeople.
To learn more about what happens during a "field trip" click here to download our Field Trip Objectives.