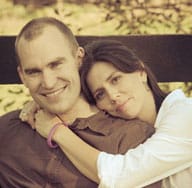 Beau Eckart, DMin
Senior Pastor, Calvary Church, Lancaster, PA
Beau Eckert was born and raised in Lancaster, PA. He was a graduate and football and baseball standout at Hempfield High School (1993) and Franklin & Marshall College (1997). He began attending Calvary Church as a high school student in 1990. After graduating from college, he served on a 6-month Calvary-sponsored missions team in Zambia and Malawi. After returning from the mission field and recovering from two bouts of Malaria, he became a student ministry intern at Calvary working mainly junior high students.
His heart for ministry led him to seminary training at Columbia International University, Columbia, SC, where he earned a Masters of Divinity (2002). After graduating from CIU, he returned to Calvary Church, becoming Pastor of College, Young Adults and Sports.
The elders of Calvary Church ordained him on June 11, 2005. In 2010 the church began a process leading to the Elders unanimously recommending Pastor Eckert to become Senior Pastor. On October 9, 2011 the congregation gave its overwhelming affirmation, and Beau currently is serving as the 5th Senior Pastor in the 75-year history of Calvary Church in Lancaster, PA.
He is currently working on a Doctor of Ministry degree from the Talbot School of Theology at Biola University in the areas of leadership and preaching.