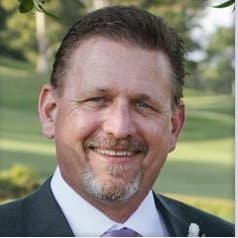 Bruce Thrush, EMBA
President & CEO, The Parallax Group International, California
Bruce is the President/CEO at The Parallax Group International, LLC.
Bruce Thrush is a graduate of California State University-Long Beach (B.S., Finance – Real Estate) and earned an EMBA from Pepperdine University. He has 21 years of senior level management experience, with a focus in new business development and branding.
Bruce is committed to "creating strategic advantage through new perspectives". In his work with consumer packaged goods categories including automotive, flooring, hardware, storage and sporting goods for residential and commercial applications.
Bruce creates value for his customers through a host of proprietary technologies and intellectual property holdings as well as a wide-ranging, world-class manufacturing and supply chain network. His product lines are thoughtfully and creatively crafted to ensure a blend of aesthetics, innovation and affordability that will enhance our customers' lives.
By leveraging systems and technology Bruce has created a culture of collaborative innovators who's values are to serve each other and the customer through honesty, respect, integrity, teamwork, and creativity.
Bruce's vision is to be the world's most trusted brand for alternative flooring, organization and lifestyle products. His overarching goal is to generously give back to those in need with his time, treasure, and talent.