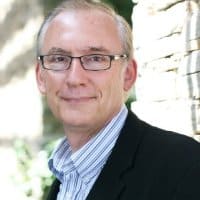 Greg Leith
Greg Leith currently serves as the CEO to CEO's at Convene. He has been engaged in the for-profit, nonprofit and academic sectors during his career, serving in large corporate structures and small independent business.
Greg served as a leader and senior executive for 20 years with The ServiceMaster Company, a multi-national, $9 billion dollar firm engaged in Health Care and Education out-sourced management as well as franchising. In his 'Half-Time' transition, he moved to a non-profit role as Vice President of Arrow Leadership and Director of Leadership Development for Christian Leadership Alliance, where he created learning experiences for the most influential Christian leaders & organizations in the world. More recently Mr. Leith served for 13 years at Biola University as Director of Strategic Alliances.
Greg has served as a board member/adviser to a number of non-profit organizations. These include Youth for Christ, The Barnabas Group, Biola University, Overseas Crusades, The Navigators, The Master's Program and as Chairman of Christian Credit Counselors.
Greg's mission statement is: "to strengthen the great Christian leaders, ideas and organizations of our time in ministry and in the marketplace, around the world, so the kingdom causes of Christ may be exponentially advanced."
Greg has been married to Shelley for 35 years. They are the proud parents of five children.