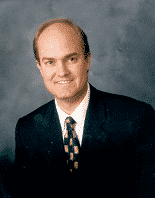 John P. Kalmikov, CCIM, MACA
Treasurer
President, Kalvest, Inc., California
John P. Kalmikov is the president of Kalvest, Inc. and has worked in commercial real estate in Southern California region for 33 years. He is a specialist in apartments and multi-family land and has brokered in excess of $1.8 billion in transactions.
Mr. Kalmikov has a broad and extensive background. He entered the real estate industry in 1983 and became head of acquisitions for Basics Financial Planning and Investment, Inc. After starting his own brokerage/development real estate firm, John developed 2 apartment projects comprising of 164 units, 7 housing tracts, and built 118 single-family homes.
Mr. Kalmikov has acquired over twenty apartment buildings in the last 26 years, improving the assets and selling them for a profit or keeping them long term. His current apartment holdings consist of 14 buildings with ownership (with a partner) of 836 units.
John has earned a Bachelor of Science Degree in Business Administration Finance/Real Estate Concentration from California State University – Fullerton and a Master of Arts in Christian Apologetics from BIOLA University.
His professional affiliations include: CCIM Member, GFM Board Member, and CFO Olive Branch Community Church, Corona California.