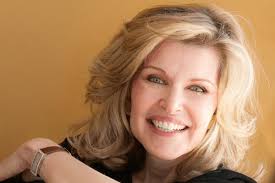 Vicki Hitzges
CSP | Executive Board Member, Motivational Speaker, Texas.
Vicki is a highly accomplished professional motivational speaker who is located in Dallas, but has spoken around the world.  She
 holds a Certified Speaking Professional designation – an earned title given to less than 10% of speakers internationally and only a few hundred women.  Vicki has also authored 
two books, 
Attitude is Everything – 10 Steps to Staying Positive and Stuck on Stop – How to Quit Procrastinating
.
Vicki gained her speaking skills during her career as a international motivational speaker and broadcast journalist. She was the first woman and youngest person to hold the title of Dallas Bureau Chief at KTVT in Dallas, at the time, the largest, independent TV station in the nation.  Later, she anchored the news for the NBC affiliate (KRIS) in Corpus Christi, Texas where she won the 
National Headliner Award
 from the Press Club in Atlantic City.  She also co-hosted the popular, Dallas Cowboy's weekly TV show, 
Special Edition,
 back in Dallas before becoming a publicist.  In that role, her clients included the world's third-largest, direct sales, cosmetics company, BeautiControl Cosmetics, as well as the man then considered the world's foremost motivational speaker, Zig Ziglar.  Impressed with her creativity, Zig invited Vicki to be one of the few speakers he would personally mentor.  Zig introduced her to motivational speaking while her father, Dr. Haddon W. Robinson, taught her to write and deliver presentations.  
Vicki speaks across the world to associations, companies, and universities who want a proven, strong message about teamwork,
customer service, and how to build a culture of encouragement. She's been interviewed by publications ranging from 
Entrepreneur
 magazine to the 
Chicago Tribune
 to the 
Dallas Morning News
.  She's also been a guest on radio and TV programs internationally including a segment on the British Broadcasting Corporation (BBC) where frustrated hosts called her when their team, Manchester United, was losing.  (After the call, the famed soccer team won!) 
Vicki has a passion for evangelism, lively conversation, and crushing opponents on board games.  (Not necessarily in that order.)