Crosstalk Global exists for four reasons:
1.  People Need the Bible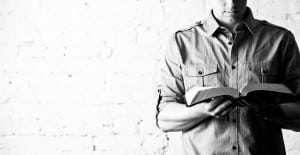 While "the heavens declare the glory of God" (Psalm 19:1), one of God's greatest gifts to us is the Bible. The Bible is valuable because it explains how people can flourish in life "like a tree planted by streams of water" (Psalm 1:2,3). Even better, the Bible explains how people can enjoy salvation through the work of Jesus Christ.
" . . . when we were still powerless, Christ died for the ungodly. . . God demonstrates his own love for us in this: While we were still sinners, Christ died for us".  (Romans 5:6,8)
For this life and the next, the Bible is the most important book ever written.
2.  People Need Help Understanding the Bible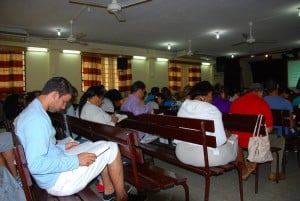 Owning a Bible is only the beginning. People also need biblical communicators to help them understand and apply the Bible. We see this in Philip's encounter with an Ethiopian eunuch.
In Acts 8 a high-ranking government official who had gone to Jerusalem to worship is on his way home reading the Book of Isaiah in his chariot. When Philip asked him, "Do you understand what you are reading?" the official said "How can I," he said, "unless someone explains it to me?"
Although the Ethiopian was highly intelligent, and very interested in the Bible he was reading, he needed help in understanding his Bible. As a result he invited Philip to come up and sit with him. . . .The eunuch asked Philip, "Tell me, please, who is the prophet talking about, himself or someone else?" Then Philip began with that very passage of Scripture and told him the good news about Jesus.
This person needed more than a Bible. He needed a biblical communicator to help him understand and apply what he was reading.
The Apostle Paul knew this. This is why he said:
"Everyone who calls on the name of the Lord will be saved."  How, then, can they call on the one they have not believed in? And how can they believe in the one of whom they have not heard? And how can they hear without someone preaching to them?  And how can anyone preach unless they are sent? As it is written: "How beautiful are the feet of those who bring good news!" (Romans 10:13-15).
3.  God communicates Person-to-Person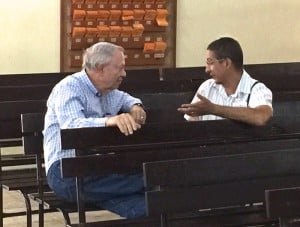 God has always used people to help other people to understand and apply the Bible.
Centuries ago, God told Moses "I will raise up for them a prophet like you from among their brothers; I will put my words in his mouth and he will tell them everything I command him" (Deut. 18:18).
Jesus re-emphasized the critical role of biblical communicators in the first century when he said: "The Spirit of the Lord is on me, because he has anointed me to proclaim good news to the poor" (Luke 4:18) and, "I must proclaim the good news of the kingdom of God to the other towns also, because that is why I was sent. And he kept on preaching in the synagogues of Judea." (Luke 4: 43-44).
Because biblical communicators are needed in every generation, Paul told Timothy:
In the presence of God and of Christ Jesus, who will judge the living and the dead, and in view of his appearing and his kingdom, I give you this charge: Preach the word; be prepared in season and out of season; correct, rebuke and encourage—with great patience and careful instruction. (2 Tim. 4:1-2)
God does not shout at us from heaven. God prefers to use people, often from within our own culture, to help us understand His Word.
4.  The Global Need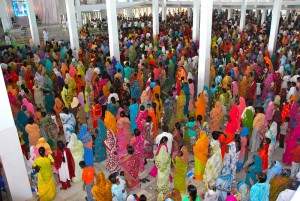 The need for effective biblical communicators has never been greater than it is today. The global church is growing at an exponential rate. With some 4,000 churches starting each week, and projections that it will increase to 12,000 per week in three years, there is a growing urgency for the church to equip biblical communicators.
In many areas of the world, pastors and laypeople are laboring without training.  Gifted people who are called of God to minister God's word have had no instruction.  As a result, churches under their care may be large in number but shallow in spiritual depth. These are good people who are doing their best. But they need help.
While Bible schools and seminaries can help meet this need, these institutions often require students to move geographically and have educational prerequisites and financial requirements that restrict many would-be students.
Traditional training institutions will not meet the ever-increasing need for biblical communicators.  CrossTalk Global can help to meet this need.